Baja California Sur, a land full of shockingly amazing contrasts between mountains, arid deserts and the sea that together create fascinating landscapes and biodiversity. This piece of land has been recognized by the World Wildlife Fund as one of the eco-regions with the greatest diversity in the world.
This is why we created the series Baja California Sur: A New Experience in Every Corner, to pay homage to the impressive beauty and natural richness found here.
Hope you enjoy this first episode dedicated to one of the finest spots to snorkel in the world: Cabo Pulmo.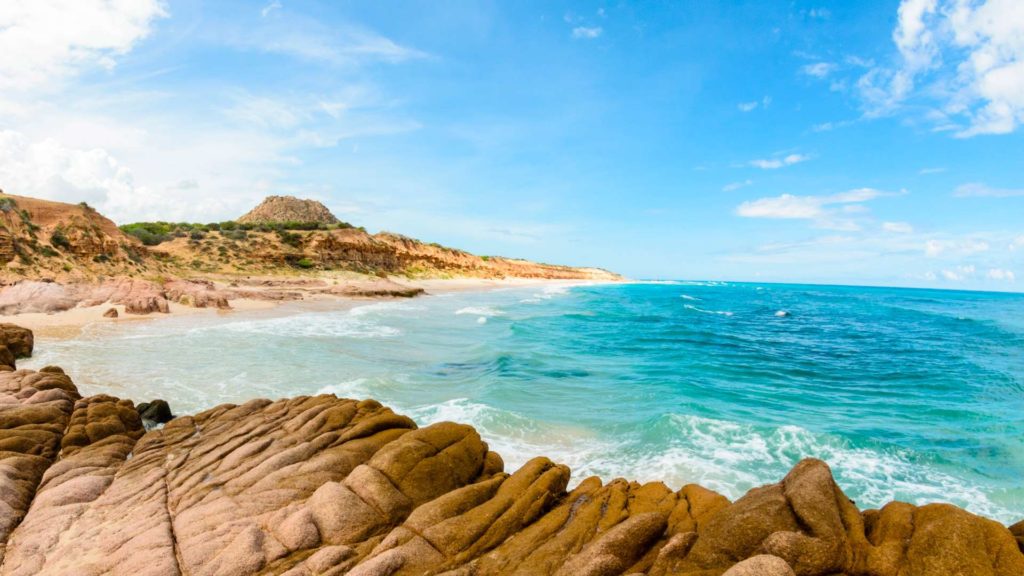 Being the most important coral reef system in the Gulf of California, Cabo Pulmo is known for the stunning diversity of marine species: fish, turtles, corals, sharks, rays, and whales.
Cabo Pulmo National Park is one of the world's greatest treasures, and is part of the UNESCO World Heritage Sites that draws scientists, explorers, and travelers alike from all over the world to discover the unique ecosystem of the Sea of Cortez —named the Aquarium of The World, by Jacques Cousteau.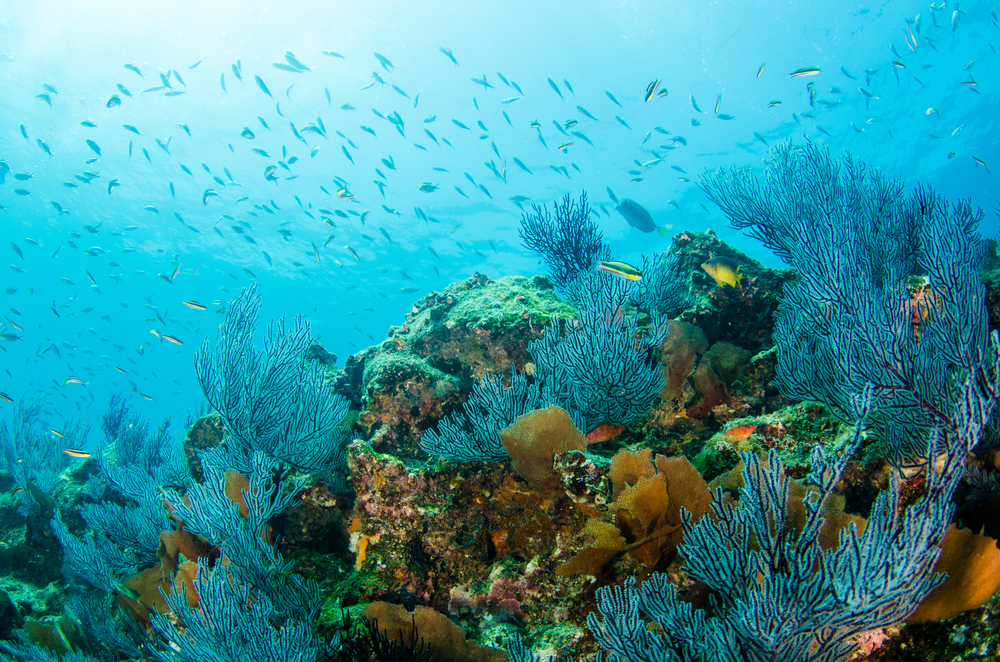 Thanks to the convenient proximity with Los Cabos, Cabo Pulmo is on the list of must-do's when visiting the destination.
The Park
Over 70 square kilometers of ocean water off the coast of Baja California Sur —where human activity is limited and conservation efforts are held— Cabo Pulmo features one of the few coral reefs in North America.
For over 20,000 years, this reef has been the habitat of over 800 marine species, including sea lions, tropical fish, turtles, manta rays, and even whale shark.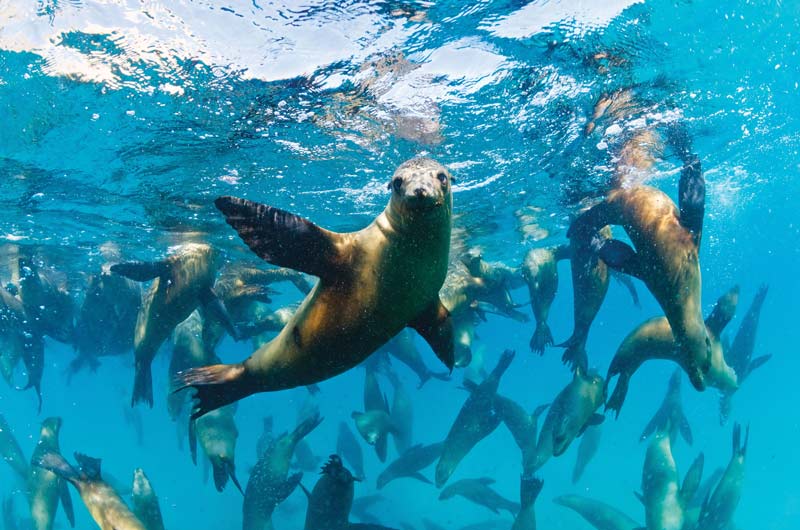 Located between the Baja Peninsula and the mainland weather can get a little windy and rainy in the late summer months, and the evenings and mornings are chillier in the winter.
How to Get to Cabo Pulmo
If you are planning a day trip to the park, you can rent a car and follow your own pace; it is just a 2-hour drive from Los Cabos. There are also a variety of tours that leave from Cabo San Lucas and include an array of activities, being the most adventurous a 4×4 Jeep tour on scenic roads along the coast.
Things to do in Cabo Pulmo
Of course, the best things to do in Cabo Pulmo take place in the water to take a first hand experience of the fascinating marine realm found. Scuba diving here is legendary, especially for those who love spotting different fish, octopi, turtles, and corals. If you visit during whale season (mid-December through mid-April) you may even spot humpback whales. Be prepared to spot whale sharks too. 
Snorkeling is one of the Cabo Pulmo activities that swimmers of different abilities enjoy while admiring tropical fish dart in and out of the crannies and cracks of the coral reefs. Friendly sea lions are always hanging around with visitors. You can enjoy kayaking and hiking as well.
Tip
The protection of this World Heritage is of paramount importance for locals, so you may want to add to these efforts by wearing reef-safe sunscreen, free from chemicals that bleach and kill off coral reefs.
The importance of Coral reefs
Coral reefs are home to a quarter of all marine species. These creatures serve as a food source for larger sea life, and certain algae even act as a natural cleaning agent for the coral and other essential life in the sea.
Migratory species like sharks, whales and sea turtles will only return to a clean and safe marine area, while birds and other native land creatures — which are vital to the local ecosystem — need pristine beaches to survive.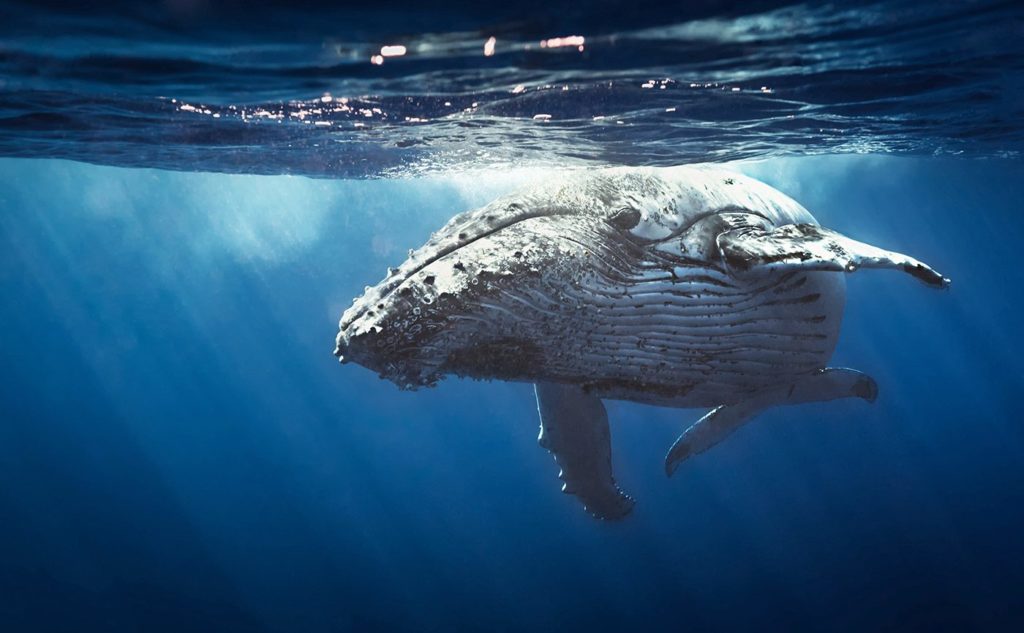 A story of success
The experience of diving or snorkeling in this protected area of more than 17,300 acres is simply an exciting adventure.
But it wouldn't be so, if not for the conviction and prompt actions of the fishing village community to restrict its primary commercial activity since 1995, allowing the reef to restore itself from excessive fishing.
In the span of 20 years of protection efforts, the reef has recovered from overfishing, allowing the fish biomass to thrive in this Marine Reserve, and migratory species to find a secure temporary habitat, such as the whale shark, giant mantas, humpback whales and sea turtles, which are found off the coast of Cabo Pulmo their nesting place.
Are you in for exploring this Baja's wonder?