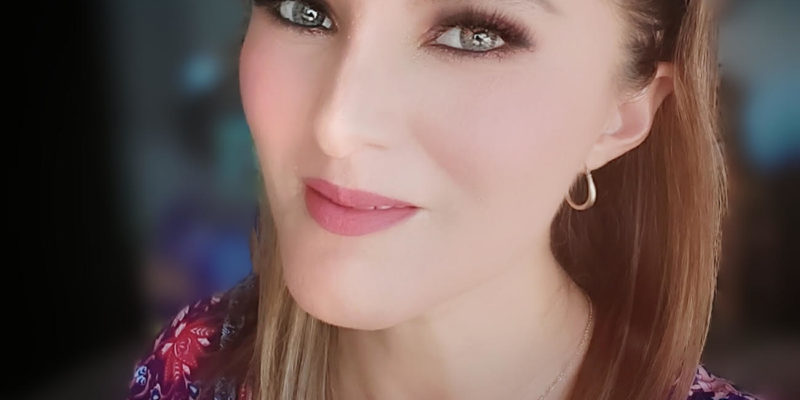 There are many women creating a positive impact around them through their social, economic, humanitarian, scientific, artistic, legal, and technological achievements, and March is the selected month to celebrate women around the world and their implacable work.
Newlink, the global connection consulting firm has selected eight Latin American women who have strived to transform the Tourism Industry and who play a key role in promoting their destinations as well as empowering the social responsibility revolving around this sector; and Dinorah De Haro, Solmar Foundation's Director, is one of them.
---
Who are these game-changer women?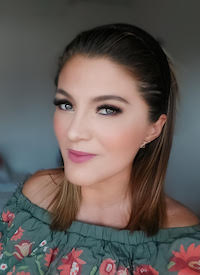 Dinorah de Haro – Director of Solmar Foundation
From her first meeting with Luis Bulnes, founder of Solmar Hotels & Resorts in 2007, Dinorah de Haro was fascinated by his vision of helping the neediest people in the Los Cabos community. Dinorah used her inspiration to create the Solmar Foundation. Today, she leads the effort to receive donations and create new opportunities for women and children in extreme poverty through social programs.
---
Teresa Villarreal – Senior Vice President of Newlink's Tourism Department
Teresa's passion for travel and tourism led her to leave Mexico's public sector to pursue a career in one of the most dynamic industries to date: tourism. For more than thirty years, Teresa has acted as a trusted consultant for some of Latin America's most celebrated destinations, airlines and hotel chains including Buenos Aires Tourism Board, Riviera Nayarit Conventions & Visitors Bureau, Hotel Xcaret Mexico and Latam Airlines. An important asset to Newlink, Teresa created and leads the agency's tourism area of expertise, with responsibilities ranging from destination marketing and media relations to strategic planning and crisis management. Additionally, Teresa oversees specialized teams based in multiple countries in the region, helping clients meet their goals and generate greater profitability.
---
Anita Hernández – Director of Public Relations and Communication of Grupo Xcaret's Hotel Division
At 17, Anita -as everybody knows her- landed her first job in Cancun as a tour assistant at Grupo Xcaret. This was followed by years of training, hard work and perseverance. Today she is responsible for positioning Xcaret as its own destination in Mexico. Lover of books, good wine and nature, tireless searcher of new trends, fashionista, blogger and entrepreneur, her greatest achievement is to cherish every moment, in such a way that it feels like she is enjoying herself, not working.
---
Ana Patricia de la Peña – Director of Original Group
When Paty de la Peña told her father at an early age that she wanted to study hotel management, her father – who at the time owned the first hotel in the Cancun area, Playa Blanca – told her that it was not a career for women. Anita took a chance and pursued her dream. Even so, as well-established figure in the industry, it was not easy to convince her family to develop Desire- a new and successful hotel concept that offers sexy, daring, adult experiences. Undoubtedly, breaking paradigms, taking risks and being brave were key factors. "I consider that my key to success has been my competitiveness, my passion and my love for tourism."
---
Laura Stringel – Sales Director, Grupo Posadas
In tourism, and in other sectors in general, the sales and finance departments are often associated with men. But there are women who break the mold and manage to break new ground. With more than 30 years in the hotel industry, Laura Stringel is one of them. With great skill and determination, she developed her executive career in leading global companies, holding senior positions as sales director of major global hotel chains. This position allowed Laura to promote the Latin American market as an important region worldwide. Stringel implemented communication and marketing strategies to increase visibility in the Latin American sector and, in turn, support clients within the region to expand their initiatives to include global measures. She is currently the Sales Director of La Colección Resorts, a leading hotel chain in Mexico.
---
Encarna Piñero – CEO of Grupo Piñero, parent company of Bahía Principe Hotels & Resorts
It's one thing to want gender equality in the tourism industry, but it's quite another to put it into practice: it takes a lot of courage and determination and Encarna Piñero knows that very well. Together with her mother and sisters, Piñero works towards a more inclusive and egalitarian corporate culture at Grupo Piñero. "In Grupo Piñero, women represent 54 percent of the company's senior management, and in Spain our workforce is made up of men and women in equal proportion. This fills us with pride, and we continue to work for equality and diversity, which we are convinced are two of the keys to our success," says Piñero.
---
Narda Lepes – Chef and TV personality
A leader in the new era of Argentine cuisine, Narda Lepes is the owner of Narda Comedor, twice included in the list of the 50 best restaurants in Latin America. There she employs elderly women and promotes an inclusive and comfortable working environment for all her staff. As a mother of an 8-year-old girl and a woman of strong opinions, Narda is today a strong advocate for healthy cuisine, in which vegetables play an important role in all the dishes, as well as a strong supporter of causes that concern all women.
---
Betty Vázquez – Chef and gastronomy ambassador for Riviera Nayarit
"I am a great observer of nature, its rhythms, its times, its colors, textures, and flavors; that's the secret of everything." This is how Betty Vazquez, official ambassador of Riviera Nayarit gastronomy, summarizes the secret of her culinary art. Betty's career was neither easy nor linear. While working as a pilot at 22 years of age, Betty realized that her passion was not flying planes. Consequently, she discovered her love for cooking and her aspiration to show the world that a destination is more than its geography. Today, Betty is the driving force behind El Delfin, one of Mexico's leading and most awarded restaurants.
---
Congratulations to all of them!