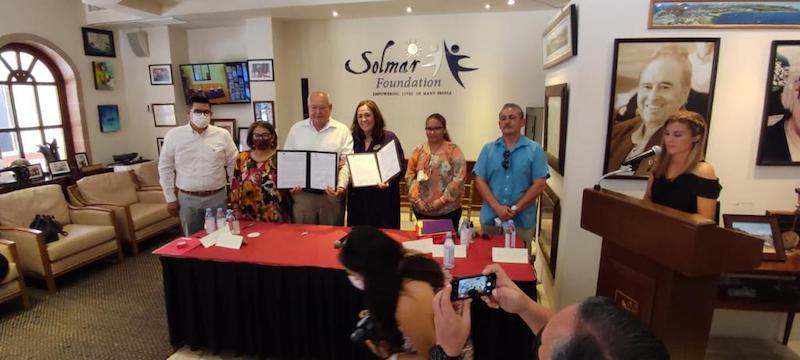 A story that started over 65 years ago with Don Luis Bulnes and Doña Conchita Malo, a noble-hearted couple who firmly believed that a destination is the exact reflection of its inhabitants, continues to live to these days thanks to the work and passion of Charo Bulnes Malo, president of Solmar Group.
Last July 21st, Mrs. Charo Bulnes Malo, and Governor of Baja California Sur, Víctor Castro Cosío, led the signing of the agreement to continue supporting the operation of Casa Valentina, reaffirming Solmar Group's social commitment to Los Cabos and Baja California Sur.
A commitment that is made possible thanks to the unstoppable support received by Solmar Foundation from our Members.
During the event, Dinorah de Haro, Director of Solmar Foundation, presented the recognitions for their valuable work to nine altruistic civil associations that benefit from Solmar Foundation:
-Building Baja Future
-Corazón de Niño A.C
-Firefighters of Cabo San Lucas
-Red Autismo
-San Vicente Nursing Home
-CLOSE
-School of Sports for Youth with Disabilities
-Amigos de Los Niños
-Community Kitchen Comedor Comunitario para Niños en Pobreza
-Therapist for Children with Disabilities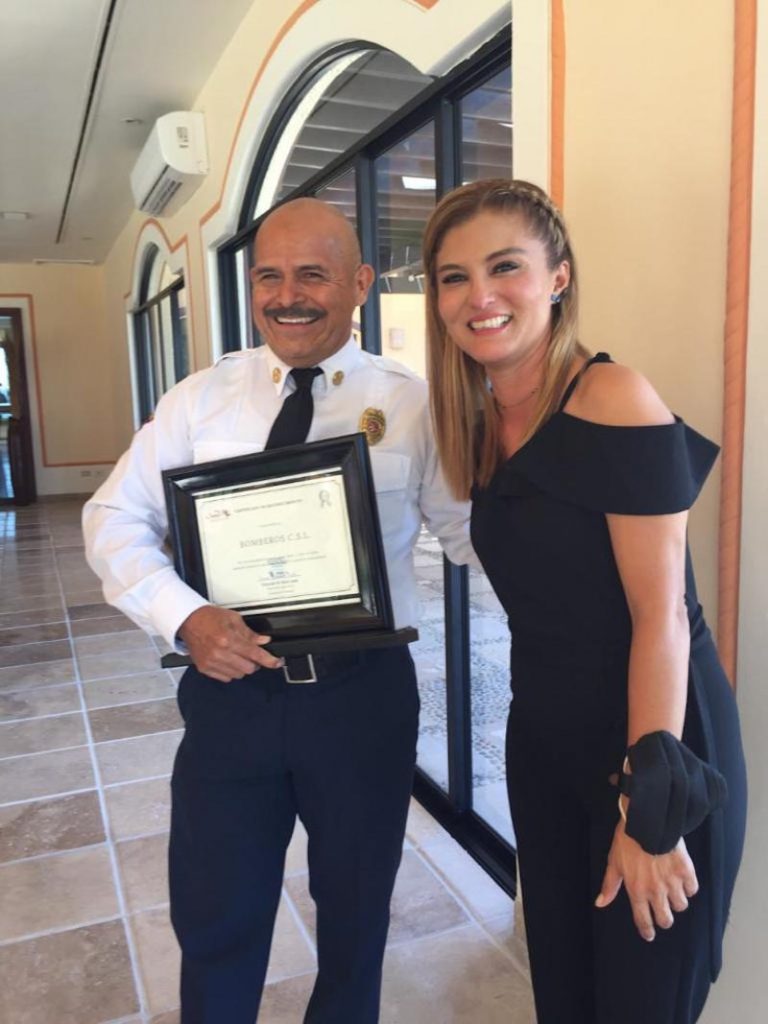 Besides, Dinorah highlighted the contribution of the group's collaborators who have helped raise funds from Members and guests for the Solmar Foundation.
-Berenice Adriana Torres, head of Front Desk at Playa Grande Resort
-Juan Carlos Salgado, head of Front Desk at Grand Solmar Land's End Resort
-Senen Guerrero, head of Front Desk at Grand Solmar at Rancho San Lucas
-Gerardo Lira, head of Front Desk at Solmar Resort
-Iván Cortez, Solmar Foundation donation media link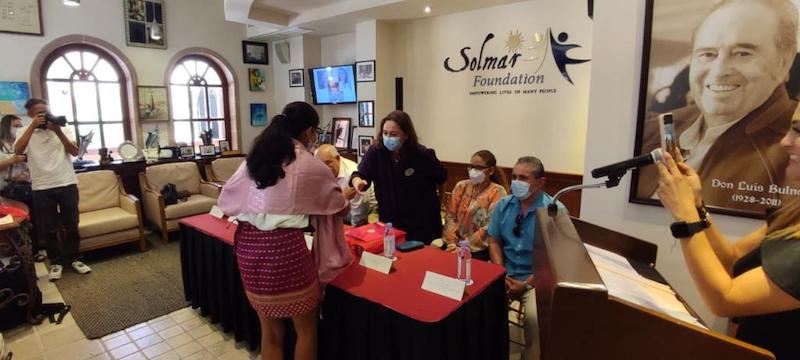 In her message, Mrs. Bulnes recalled her parents' profound love for Los Cabos and how Don Luis and Doña Conchita Bulnes were continuously present and supported civil associations and organizations dedicated to caring for the most vulnerable groups.
"My father was always deeply committed to the community, and we have to continue his valuable work by helping others. We are going to continue their legacy, with the same strength and with the same desire."

–Charo Bulnes Malo
The Governor, accompanied by his wife, Patricia López, president of the State DIF System, expressed his recognition and gratitude to the Solmar Foundation and the civil associations present for their noble work supporting those who have the least but need the most. He remembered the many times he talked to Don Luis Bulnes, and recognized him as a pioneer of Los Cabos as a tourist destination.
In addition, he pointed out that Mrs. Bulnes not only resembled her father physically but also in his great heart with actions such as signing this agreement to help the needy.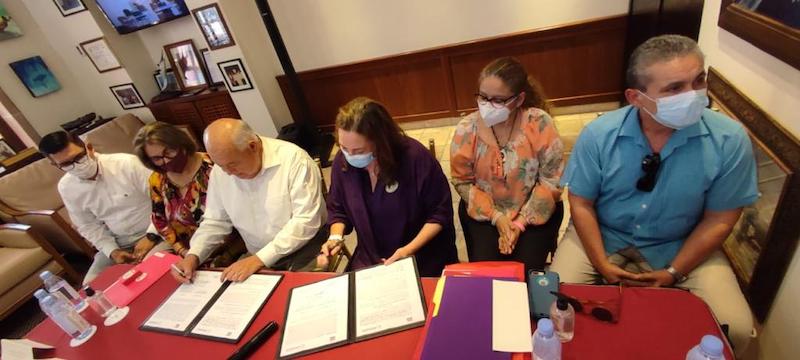 After their touching words, Mrs. Bulnes and the Governor proceeded to sign the agreement to set the commitment to continue supporting Casa Valentina, a shelter located in the vicinity of the Salvatierra hospital in the city of La Paz where relatives of children with cancer can stay overnight without having to spend on accommodation while the little ones receive their treatment.
The president of the Coordinating Council of Los Cabos, Julio Castillo, the Co-CEO of Solmar Group, Haydee Olvera, and the director of the State DIF, Luis Alberto Ceseña, attended the signing as honorary witnesses.