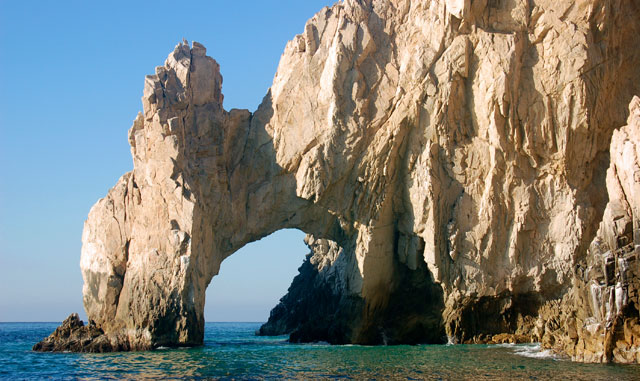 Fresh, creative and appealing, Los Cabos' reopening campaign is far from ordinary.
Take a look and get inspired!
https://www.youtube.com/watch?v=L_IAehO_Tnw
Added to this artful approach intended for all of us longing to visit —and enjoy— this idyllic destination, Tourism Board at Los Cabos has gathered a series of impeccable, exhaustive health and safety guidelines to be followed by resorts, restaurants, tour operators, and all the service providers that revolve around tourism.
Part of the efforts made to ensure you travel feeling safe and secure, comprises the Safe Travel distinction granted to Los Cabos by the World Travel Tourism Council (WTTC).
This stamp is aimed to set standardized safety and hygiene protocols all over the world, and inspire the desire to venture to travel with confidence once more. And Solmar Hotels and Resorts, along with many other establishments within the destination, are proud bearers of this seal.
Among the most remarkable protocols, you will find:
---
> At the Destination
Transportation
• Implementation of six-foot distance between passengers and driver
• Contactless transactions
• Restricted use of air recycling options in the vehicle
• Use of face masks
• Constant sanitization and cleaning routines
Restaurants
• Arrangement of tables to ensure social distancing
• Limited capacity
• Disposable or QR menus
• Increased sanitization and cleaning procedures of frequently touched surfaces
Service Providers
• Clear information to customers and visitors about health and safety protocols
• Rigorous social distancing
• Maximum capacities
• Use of protective screens at all check-in areas
• Face masks and gloves use —especially when managing food—
• Increased sanitization and cleaning procedures
Check all the downloadable material about health and safety protocols here.
You may also find useful information at Tourism Board's FAQ.
---
> At the Airport
• Implementation of health screening
• Strict implementation of social distancing
• Increased sanitization and cleaning routines
• Dedicated personnel to act and respond to any question related to COVID-19
• Mandatory use of face masks
---
> At Solmar Hotels & Resorts
• Collection of new activities to be enjoyed without leaving the safe environment of the premises
• Face masks are required in all public spaces at our hotels
• Rearrangement of tables at restaurants, and sun beds by the pool and beaches
• Increased sanitization and cleaning routines in suites and common areas
• Special training to all staff members on prevention protocols
• Mandatory use of face masks, safety goggles and respect for social distancing for staff
• Punto Limpio Certification implemented by Mexico's Federal Government


Please review the exhaustive measures followed at each area of Solmar's properties to ensure you enjoy a healthy and safe stay.
---
Are you ready to rejoice at the sound of rolling waves and ocean breezes of Los Cabos?
Please share in the comments section below what is it that you miss the most out of this fantastic destination!