.
We are very proud to share with our Members and friends that Solmar Golf Links has been honored with the Editors' Choice Award, under the category "Best Golf Resorts In Mexico And Central America", Golf Digest highlights: "Solmar Golf Links offers Greg Norman course specifically tailored to Cabo's terrain and locale, creating a sustainable golf experience that flows naturally with the dune and desert landscape."
Launched in 2016, the Golf Digest Editors' Choice Awards honors the best of the best in the golf industry ranging from golf courses and resorts to products and services.
.
"This is Year 6 of our annual Editors' Choice Awards package, offering once again an assortment of products that can help golfers play better, smarter and healthier in 2021. Additionally, we also recognize top destinations and travel-related services in hopes that golf trips will be something we can all enjoy again in the not-to-distant future."

—Golf Digest Deputy Digital Editor Ryan Herrington.
.
.
ABOUT SOLMAR GOLF LINKS
Greg Norman's signature is synonymous with quality. His 100-course collection is recognized as the premier signature golf course design firm in the world, with presence in 34 countries and six continents, with many having won prestigious design awards.
Because each design bears his name, he personally makes it his mission to get involved with every step of the design process, from walking the virgin site, to planning and construction, to opening day. This is the case of Solmar Golf Links, his first 18-hole venture into the Cabo area and the one Norman himself has referred to as "the most spectacular piece of property I have seen in a long, long time."
But, what makes Solmar Golf Links stand out from the rest?
Taking advantage of the striking landscapes, the course embraces three different ecosystems and several distinct environments, rambling across huge windswept dunes at the start, climbs through a thick cactus forest creased by winding arroyos in the middle of the round, and returns players to the beach and sea on the back nine.With a handful of holes on the beach, this versatile 7,210-yard, par-72 layout bears many surprises for both amateurs and professional players. Norman also includes a superb island par-3 hole occupying the penultimate position with a spacious green of 10,000 square feet and a solitary bunker with a lone cardon cactus that adds an aesthetic touch to this dramatic hole.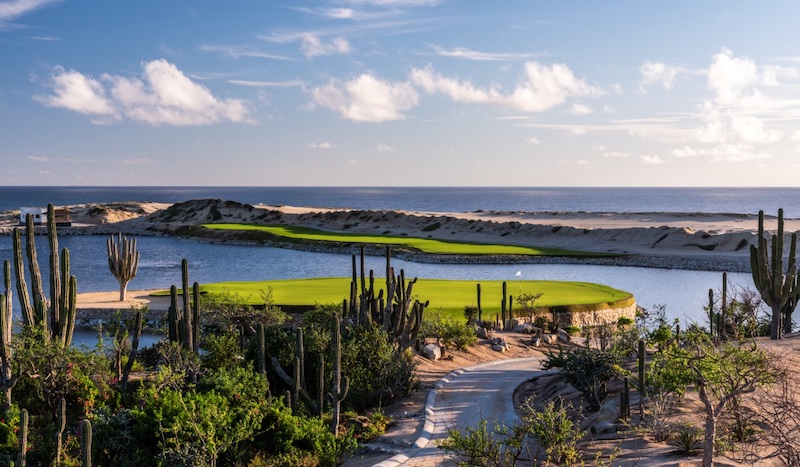 A new experience in golf on the Pacific, is destined to elevate the standard of play in Los Cabos. It was created with playability in mind, and the links-style design will thrill everyone who plays at its magnificent greens.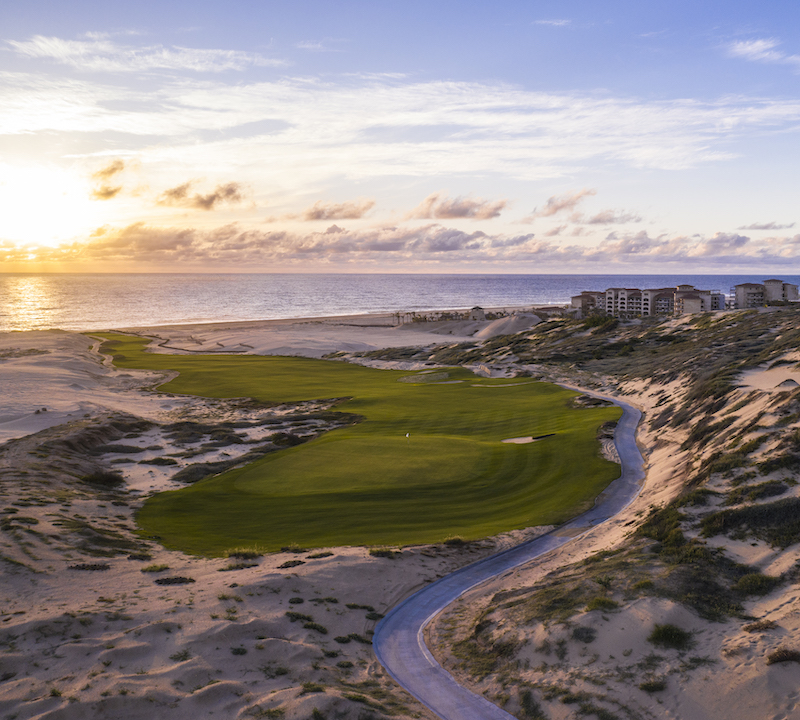 .
"Very seldom do we get a combination of a perfect piece of land with the perfect arroyos and landscape. This golf course will be one of the best courses we've ever built."

—Greg Norman
.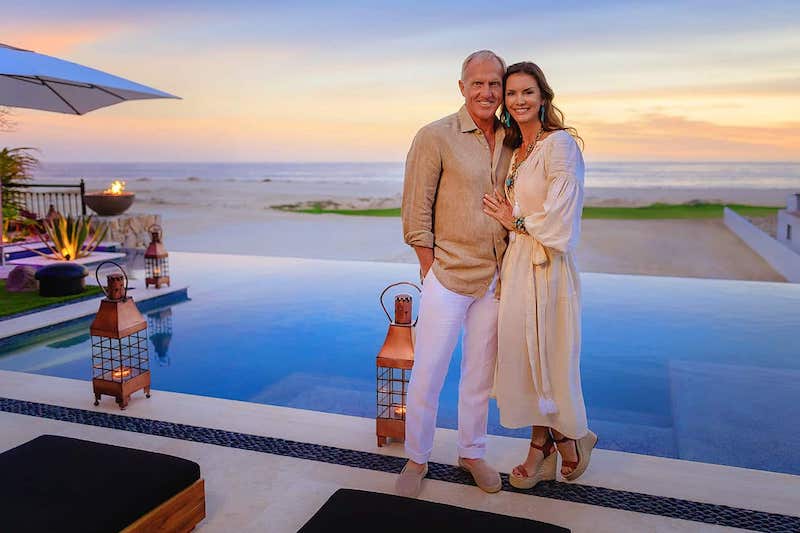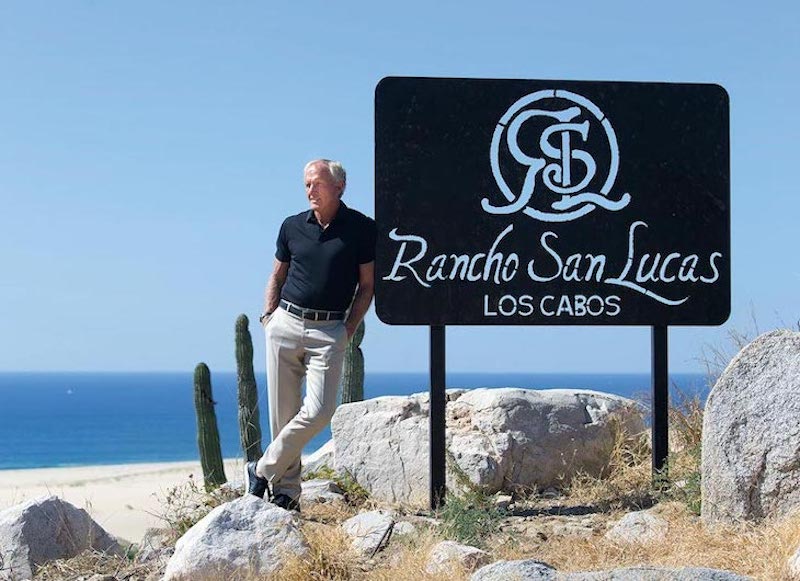 HIGHLIGHTS
Five oceanfront holes
Signature island green
Stunning clubhouse with restaurant and event lawn
State-of-the-art golf shop
Two high-end comfort stations
All-inclusive golf experience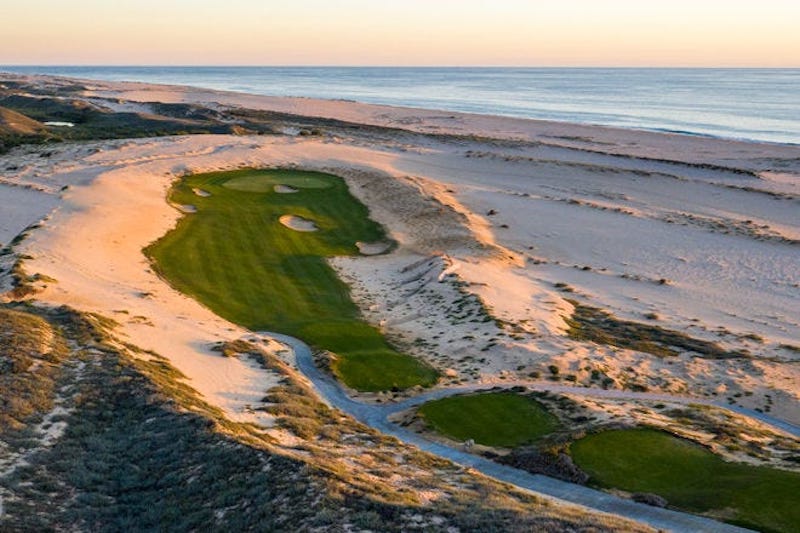 .
Are you ready to improve your game?
Welcome to this golfers' paradise!
---
Other recognitions:
¨Top 10 Golf Courses That Opened in 2020 Premier Properties Guide¨
-LINKS
¨Nine Golf Courses We can't wait to Play in 2020¨
-Bloomberg
¨Top 50 Mexico, Caribbean, Atlantic & Central American Courses / #12¨
-Golf Week