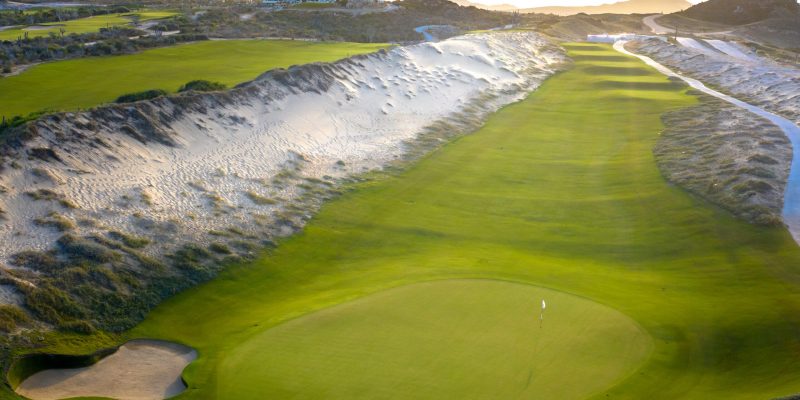 Stress reliever, anxiety reducer, endorphin trigger, synthesis of vitamin D enhancer and well-being promoter, not to mention the opportunity to be in direct contact with nature, Golf is the king of sports, —at least for many of us!
And that is why we searched for the best tips to leverage your Golf round. Please find 4 incredible tips by Andrew Gilchrist, Director of Golf at Solmar Golf Links to enjoy a blissful game during your next visit to this famous Greg Norman signature course and the luxury resort, Grand Solmar at Rancho San Lucas:
Fun, fun, fun
Whether you are trying this sport for the first time or you are a Golf pro, never overlook the objective of this activity: to enjoy. In Andrew's words: "Nobody was born a master, to be good at any activity, you need a good dose of patience, perseverance, and discipline". Despair no more, and enjoy every part of the process.
There are no perfect games, only unforgettable moments ahead
Nothing is perfect, so don't expect your game to be so. Put your expectations and pressures aside and focus on the present moment, rejoice in the nice weather, the view, and the good moments with friends. "At this Greg Norman golf course, enjoyment is part of the round. We constantly hear how families or groups of friends have a memorable experience. For instance, in winter we can watch whales jumping in the ocean", shares Andrew. An extra that adds to the unforgettable experience.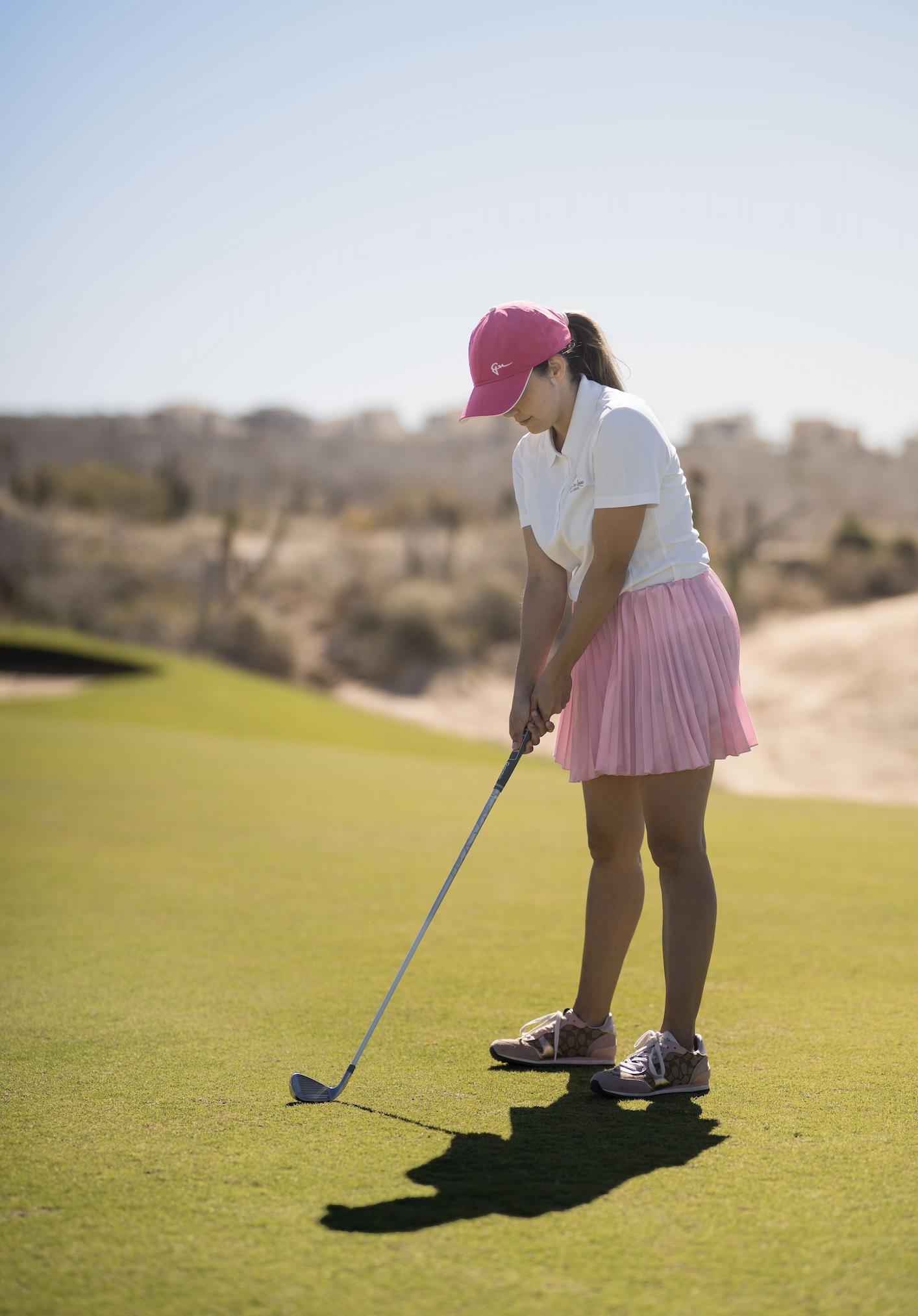 Aim higher
Having a professional set of golf clubs is very important, however, it is not everything. "At Solmar Golf Links we add value to each round: you will have the best quality facilities, professional rental equipment and golf carts with GPS and speakers to make the experience as enjoyable as possible." So take Andrew's advice and visit us soon! Oh, and don't forget to step by the ClubHouse and visit the Golf Shop to find the best brands' products and apparel.
A great canvas is the beginning of a masterpiece
Putting it into the right context: A good golf course will make a game unforgettable. The Greg Norman golf course is set over a versatile area of ​​7,240 yards and has an 18-hole, par 72 course. Along the links-style course you can see the dunes, desert landscapes, streams and the fabulous holes that run alongside to the sea offering players magnificent views of whales traversing the ocean in the winter months. "The island green on the par 3 17th hole will amaze beginners and veterans alike", adds Andrew.
Now make the most out of your time in Baja while you visit your home away from home at Solmar Hotels & Resorts:
---
PRE-ARRIVAL GOLF BENEFITS
EXCLUSIVE FOR MEMBERS
· Play any time of the day, without added charges
· Choose one benefit to complement your round:
> Replay Same Day
> Complimentary rental set
> $35 USD Golf Shop Certificate
CALL NOW
1 877-244-6973
or feel free to contact us via email.