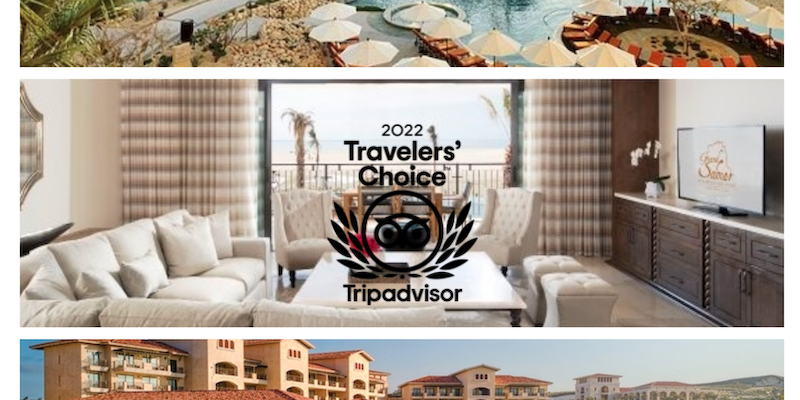 Internet has bridged the gap in many aspects, and talking about travels it has opened a door into endless possibilities: from virtual touring remote places, to having a preview of a place we aim to visit, to having the chance to verify the reputation of a place forehand. And here is where Tripadvisor has made a terrific work in making sure every single review that enters their portal comes from a reliable source, undergoing a strict scrutiny before being posted.
And the opinion of travelers has a tremendous impact on the rating of a hotel, restaurant or attraction, leaving trustworthy input for other adventures to book feeling somewhat more confident. Travelers' Choice Awards by Tripadvisor recognize the hotels that maintain a remarkable record of positive comments, while helping users to easily identify the best of the best, among countless options.
This year, Grand Solmar the Residences, Grand Solmar Land's End and Grand Solmar at Rancho San Lucas remain a favorite, placing us in the Best of the Best list as Best Hotels in Mexico. And this, of course, is thanks to your comments and reviews. We feel really proud to remain excelling in the quality of our services and hospitality.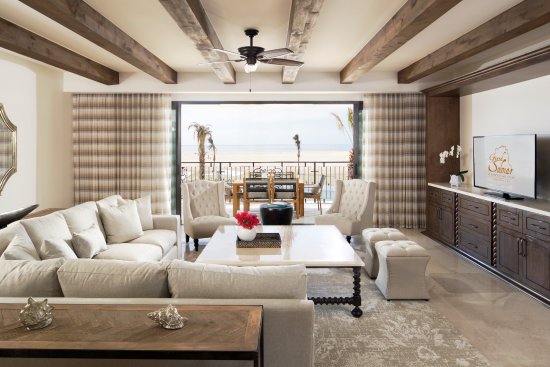 This recognition means a lot to us, and we THANK our dear Members and friends for making it possible!
Would you like to post a review of your stay?
Find us on Tripadvisor!
GRAND SOLMAR AT RANCHO SAN LUCAS