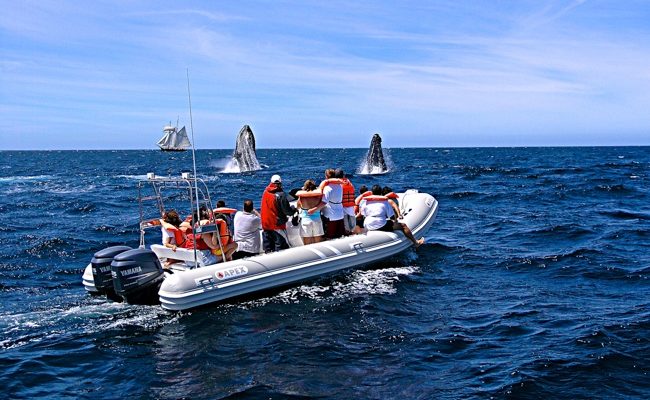 New year, new opportunities to start over, chart new routes, design new plans, make new friends, and, of course, see new places!
So, for the inveterate travelers out there, we gave ourselves the task of compiling the 6 must-do's in Los Cabos, so that you can start 2023 pleasing your wanderlust! From swimming with the biggest fish in the world and experiencing the local charm of this two-in-one destination to discovering the underwater realm of the Sea of Cortez, we hope you enjoy this selection and venture into this slice of paradise soon!
Let's get started!
Land's End Arch
Of course, the most iconic landmark in Los Cabos has to cap our list. Right at the southernmost part of Baja California Peninsula—also known as Land's End—, you will find this incredible eroded rock formation called The Arch. Water taxis of many sizes take you there including glass-bottom pangas to observe marine life on your way. Some tours include strategic stops so you can take a dip in the sea. Once by The Arch, look for natural sculptures like the Pelican Rock and Neptune's Finger.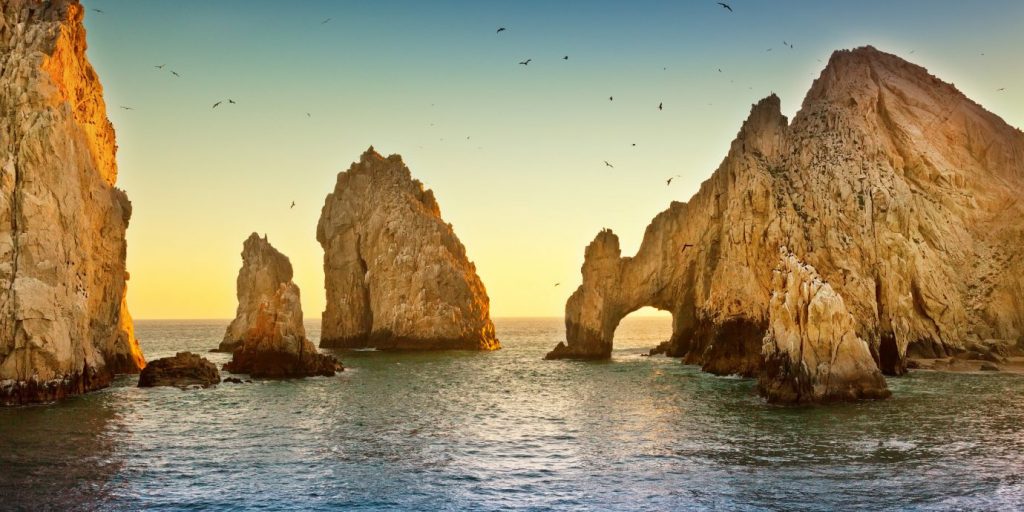 Whale watching
One of the top favorites to enjoy during winter, whale watching offers the privilege of spotting humpback and gray whales that travel nearly 3,000 miles across the Arctic until they reach the Mexican coasts to give birth to their new offspring. Get that camera ready to capture the moment when they jump out of the water along with their calves and do not be surprised if you stumble upon blue whales, sperm whales, and even killer whales swimming in the Sea of ​​Cortez!
Some tours even include a hydrophone so you can hear the mystical whale songs!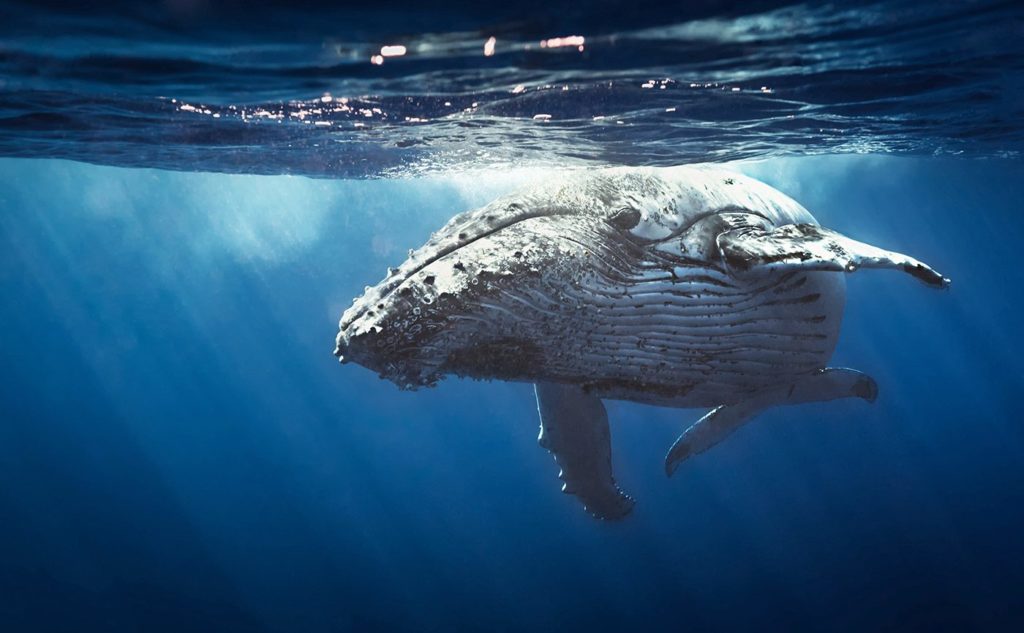 Underwater Sand Falls
Beneath the Playa del Amor, right next to The Arch and just a few miles from Grand Solmar Land's End, you will find the Sand Falls. Expert divers can't afford to miss this natural phenomenon—more than 30 meters deep—caused by the friction between the North American and Pacific tectonic plates and different temperatures of the Sea of ​​Cortez and the Pacific Ocean.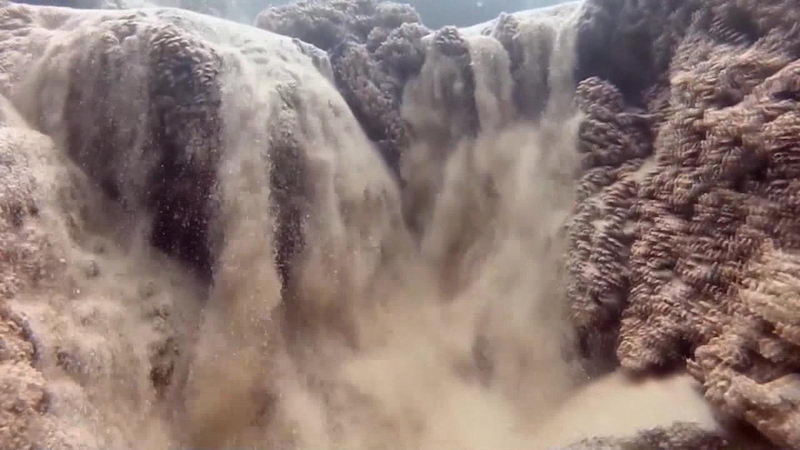 Cabo Pulmo National Park
The Cabo Pulmo reef is one of the marine sites with the most biodiversity in the world. Diving or snorkeling in this protected area of ​​more than 17,300 acres is an unmissable adventure, which keeps its fascinating beauty thanks to the community that inhabits this fishing village, who decided to restrict their commercial activity in 1995, to allow the reef to restore itself from excessive fishing held in the past.
After nearly 30 years of preservation efforts, you can now admire living coral reefs with an extraordinary concentration of marine life that includes sharks, dolphins, sea lions, eels, leaping mobula rays, and endangered sea turtles.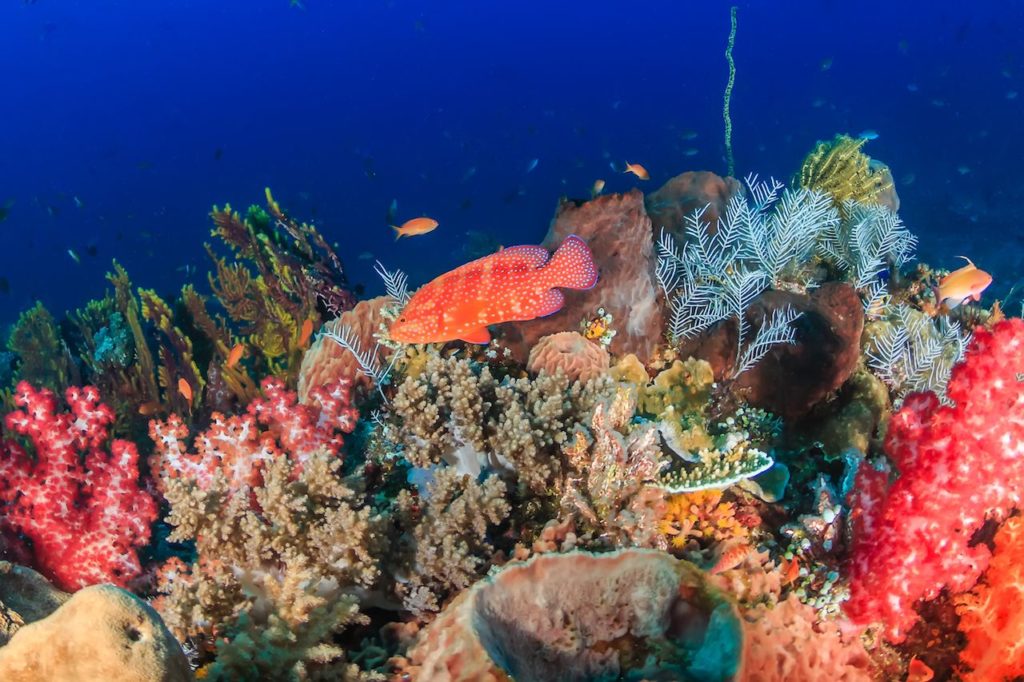 Wind sports
Mid-November through mid-March wind sports aficionados find the best conditions in most coastal areas, as El Norte winds blow down the Sea of Cortés, During this season, some communities like Los Barriles draw a good number of world-class kitesurfers, kiteboarders, and windsurfers, in search of big air flows over inshore waves.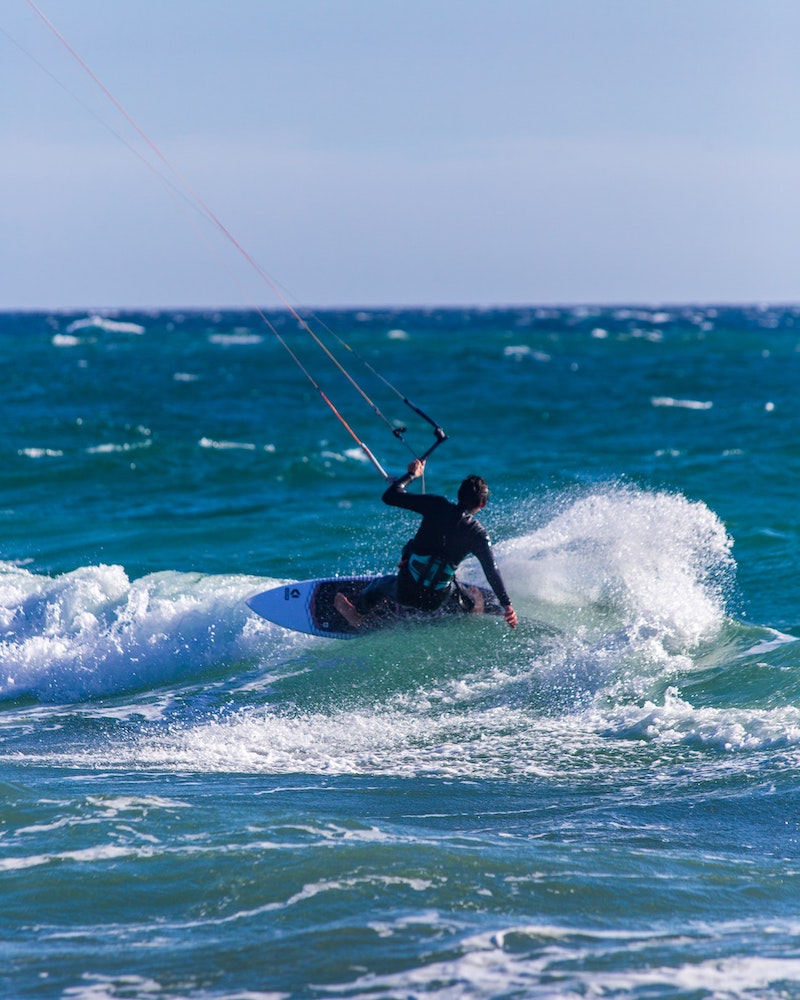 Swimming with whale sharks
From October through April, La Paz—the state capital—remains under the spotlight for adventures eager to swim side-by-side with whale sharks off the tip of the El Mogote peninsula. These 40-foot large and over 20-ton heavy animals offer an awe-inspiring encounter in their natural habitat. But nothing to feel afraid of, as they feed on plankton.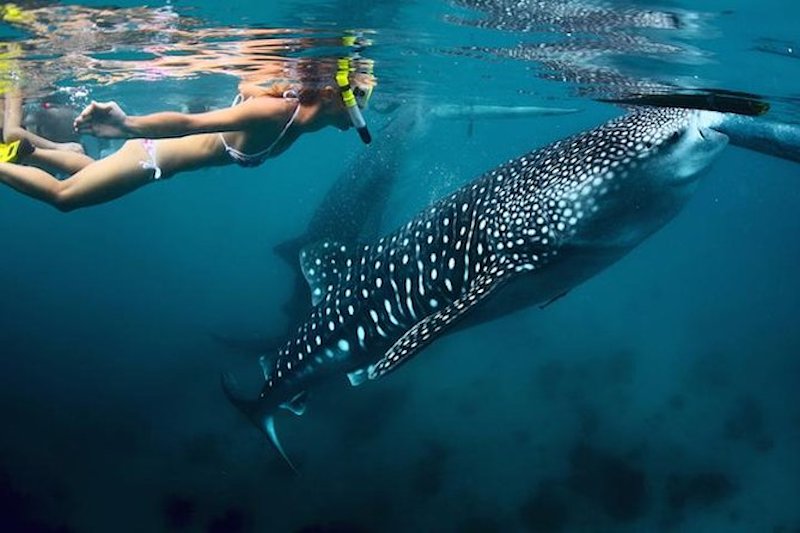 ---
May this new year be full of beautiful inspirations for you to help you achieve all your goals and dreams!