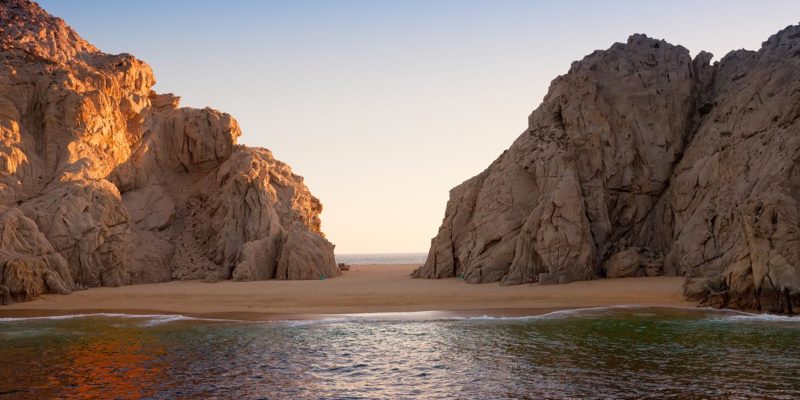 Located in the southernmost tip of Baja California Peninsula, Los Cabos has a plethora of great beaches worthy of exploring. Warm weather all year-round, rugged desert landscapes crashing into the sparkling blue sea, soft sand, bright sun and impressive shades of blue make this destination boast some of the most beautiful beaches in the world.
Here our selection of the best swimmable beaches in Cabo to add to your list:
.
1. Medano Beach
Considered one of the most popular swimmable beaches in Los Cabos, Medano Beach features soft, white sand, and turquoise waters. Water sport lovers will find snorkeling, jet-skiing, kayaking, and paddleboarding, while adventure-spirited ones will get picture-perfect views from the area on a parasailing trip to get high in the sky.
After a day of sun and fun, restaurants and bars on the beach serve local favorites and cocktails. Part of what makes this beach so special, are the sweeping views of the Land's End and it's impressive Arch.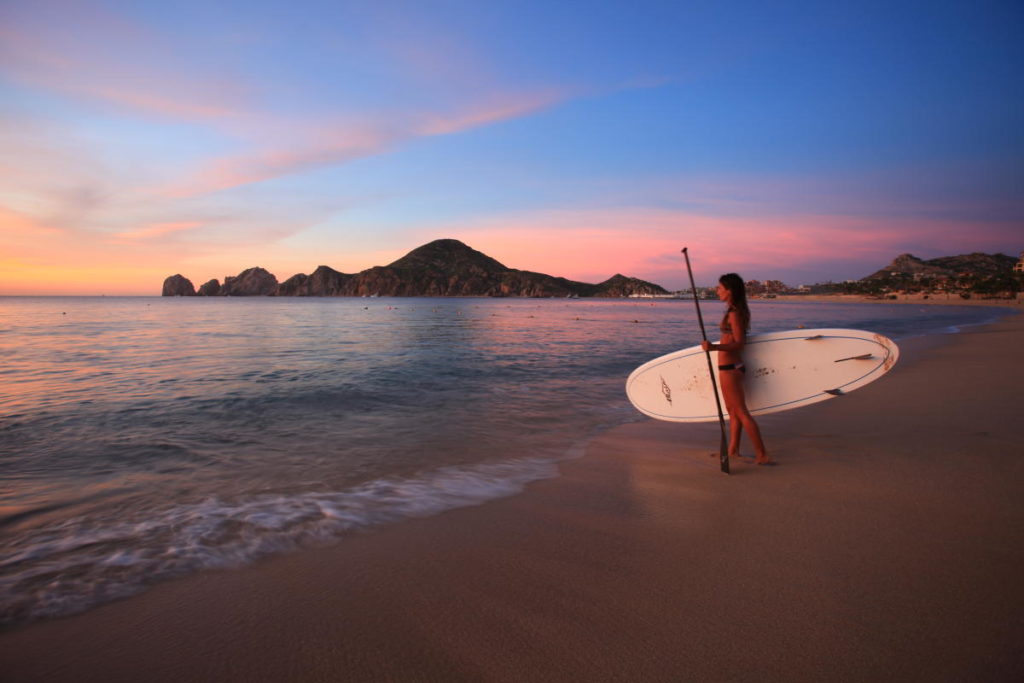 .
2. Lover's Beach
To get to this beautiful tiny little spit of secluded sands, you will need to arrange a glass-bottom boat ride from Medano Beach which offers the opportunity to admire the tropical fish and marine life beneath your feet. It also includes a stop by the iconic Arch at Land's End, with plenty of great snorkeling spots along the way and scuba diving to discover the underwater sand-falls of Neptune's Finger.
Once you get to this beach nestled between two prominent jagged granite rock formations, you will have a private paradise to relax and swim.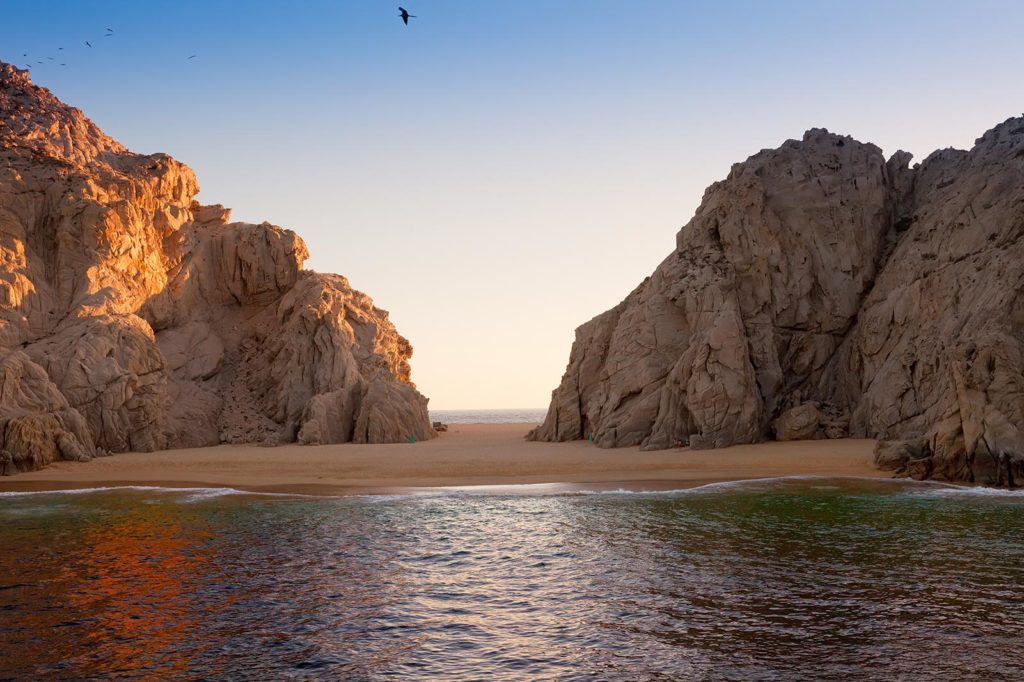 .
3. Chileno Beach
Be prepared to visit one of the top highlighted beaches in Los Cabos. Chileno Beach, rated Blue Flag, offers calm waters for snorkeling and a laid-back atmosphere perfect for a sun-bathing sesion under a palapa hut on the shore. Access is easy if you are renting a car, or you can always hop on the many boat tours running from the Cabo San Lucas marina.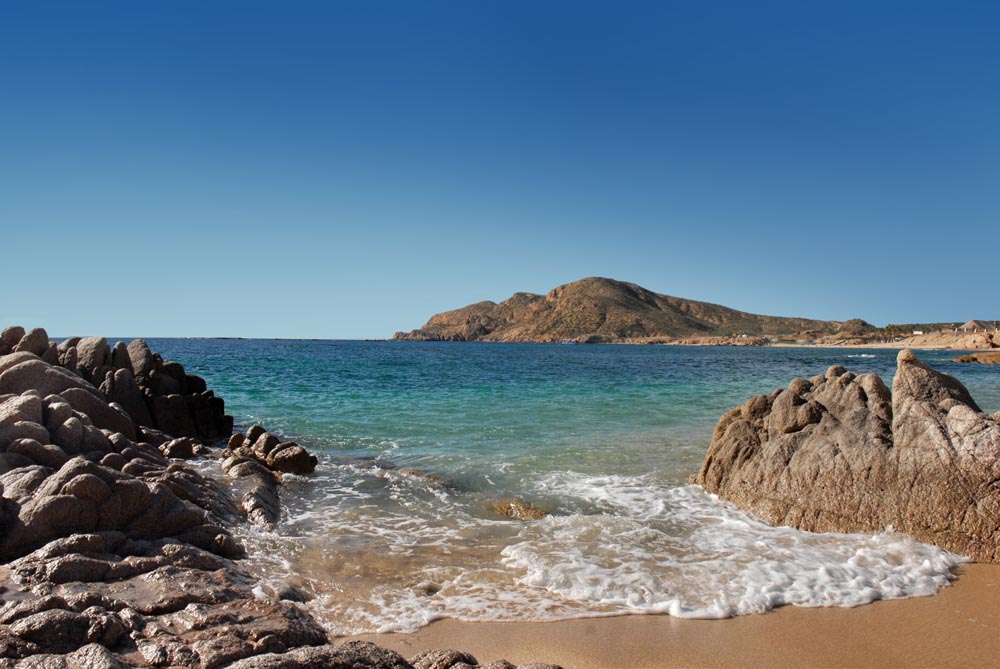 .
4. Santa Maria Beach
This protected marine sanctuary is excellent for snorkeling or just laying back on the beach. A sheltered, natural cove located between two large granite rocks, Santa Maria Beach is optimal for swimming, snorkeling, and diving. The shallow waters delight visitors with hundreds of tropical fish, and best visibility can be found during morning hours.
The serene atmosphere is partly preserved thanks to the scarce of public facilities, so make sure you bring with you all you might need for a sea-side day.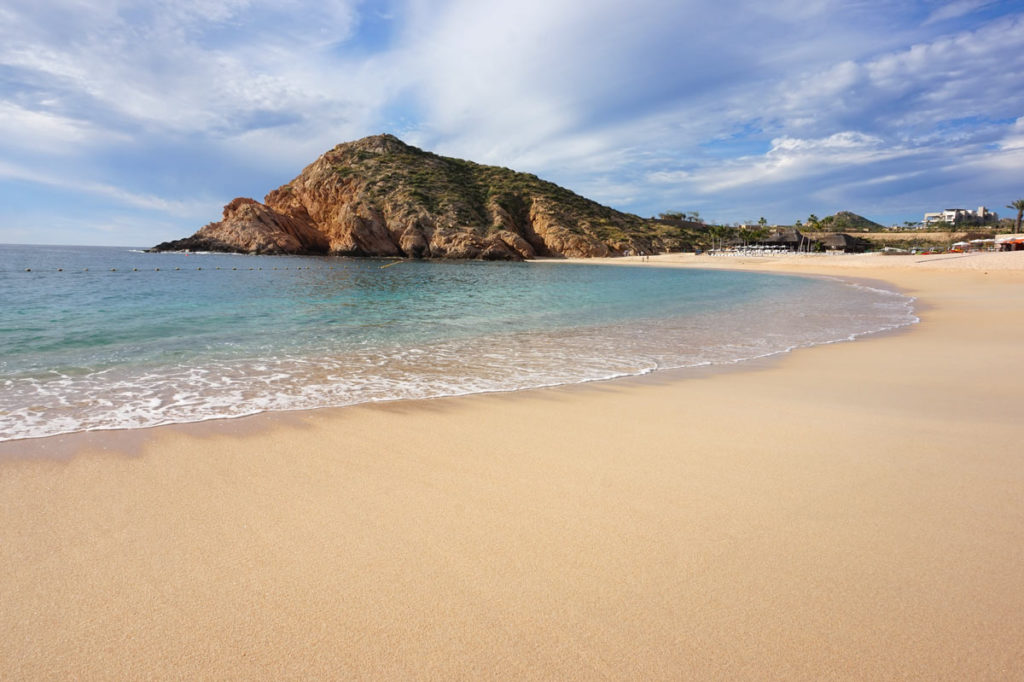 .
5. Palmilla Beach
Palmilla Beach is synonymous with seclusion and paradise, which results perfectly for a picnic plan by the sea. Unwind under a palapa or rented umbrella while you admire the views to the Sea of Cortez. Inviting white sands serve as soft carpets beneath your toes, idyllic for a stroll, while clear waters suit for a safe swimming —as it bears the Blue Flag.
There is a limited number of facilities so make sure you bring all you may need with you.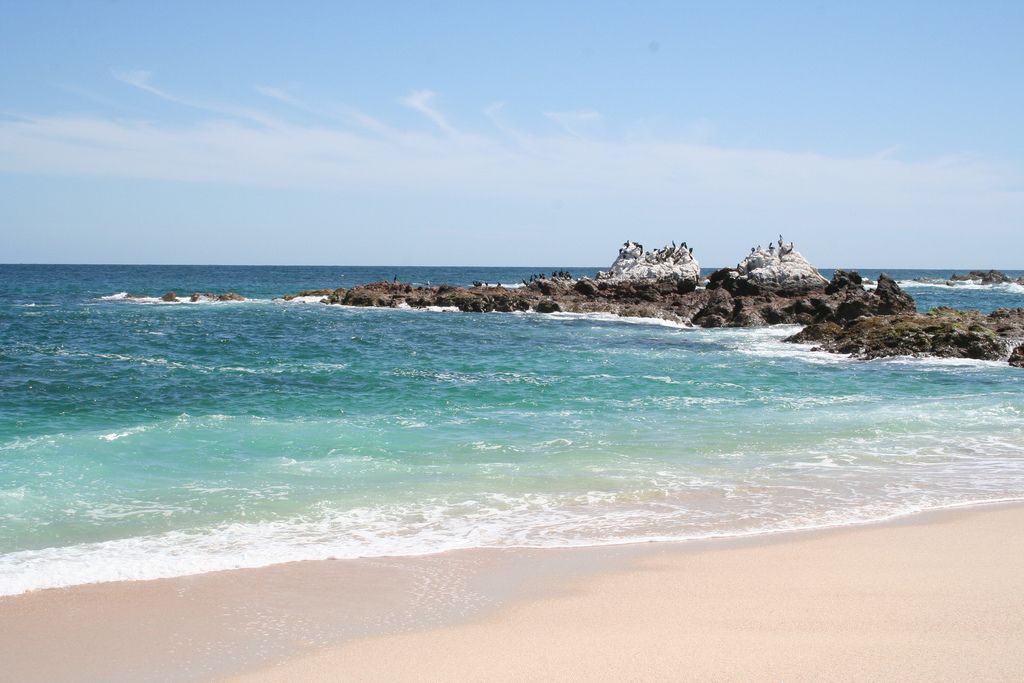 .
A nice selection to start daydreaming with this fascinating destination! We are looking forward to your visit!