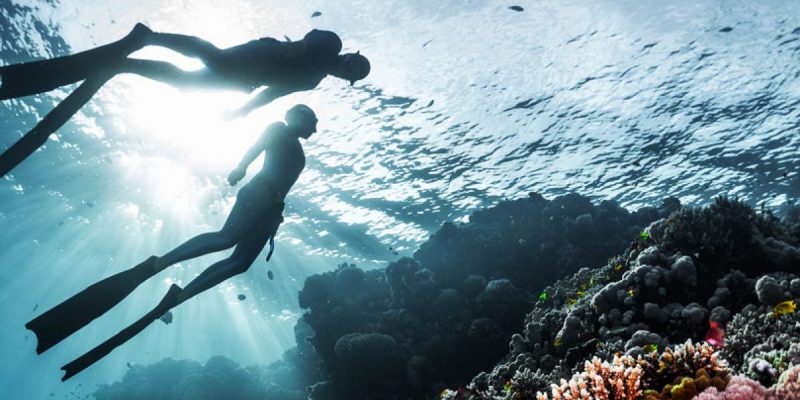 Land of rocky landscapes, desert mountains, and cactus forests sprinkled all over, with picture-perfect sunsets and star-lit nights: This is Los Cabos. But beyond the evident beauty, in the depth of the Sea of Cortez lies a marine realm, so diverse and immeasurable, that Jacques Custeau called it The World's Aquarium. Over 900 species of fish, a wide variety of marine mammals, and a myriad of invertebrate species make these waters the most densely populated for migratory species in the world.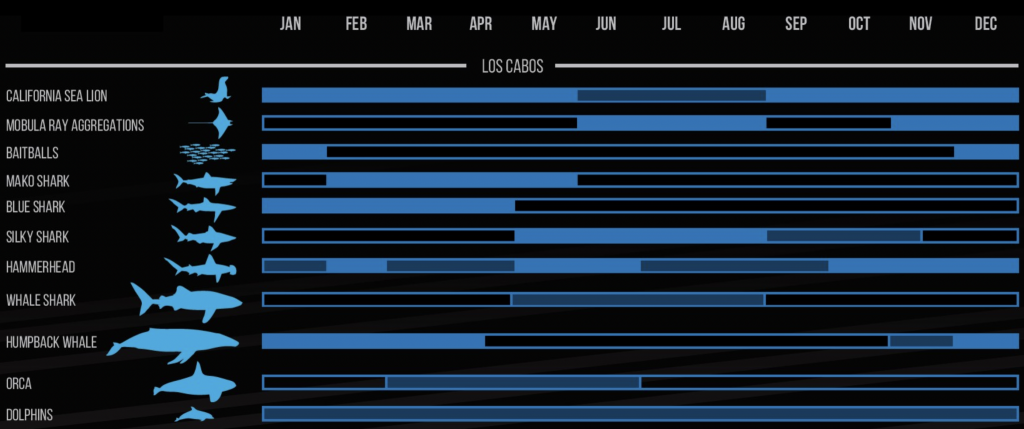 And with such biodiversity waiting to be discovered right at the doorstep of your home in Cabo, we suggest some unmissable spots you should try.
---
Cabo San Lucas Marine Park
Land's End is home to spectacular amounts of colorful fish like jacks, butterflyfish, and rays. The playful California Sea Lions are always curious about divers visiting their territory and will give you a warm welcome.
The rock formation Neptune's Finger hides the biggest sand fall of the Marine Park with sand pouring down a cliff, a spectacle found in just a few locations around the world.
Dive through the South Wall, Middle Wall, and North Wall to explore their cracks and find moray eels, lobsters, octopus, moorish idols, guitarfish, seahorses, and many more.
The Pelican Rock boasts exceptionally calm waters, excellent for beginner divers, where it is easy to find tropical fish, nudibranchs, sea turtles, and porcupine fish.
---
The Corridor
Located about 15 minutes from the Marina, The Corridor comprises Chileno Bay, Gavilanes, Blow Hole, Santa Maria, Whales Head, and Los Moros. With a rocky sea bottom and calm waters, this spot is a favorite among divers looking for a less crowded site. Don't miss Whales Head, where you can find eagle rays.
---
Gordo Banks
You'll have to travel 8 miles offshore —about 1 hour and a half from the Marina by boat to reach Gordo Banks and discover the underwater mountain, one of the most remarkable places to dive in Los Cabos. Schools of hammerheads are very often seen here. Throughout the year you can spot Mahi Mahi, wahoo, big pelagic and diamond stingrays, schools of jacks and snapper, tuna, marlin, and even sharks. Humpback whales are often watched in the area during the season, so if you are lucky enough, you'll have the chance to see these majestic cetaceans swimming not very far from you.
You may also like: Baja California Sur: A New Experience in Every Corner | Cabo Pulmo