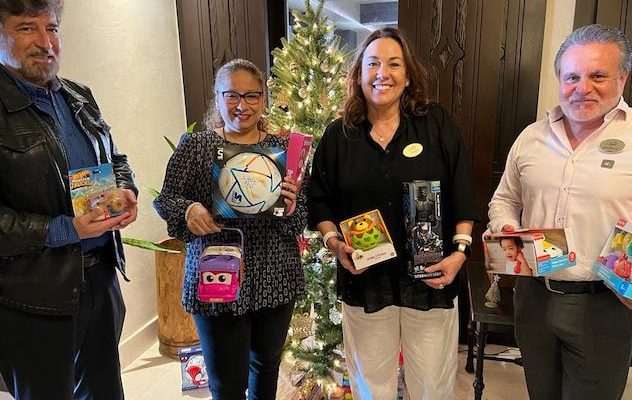 Behind Solmar & Hotels, there is a fabulous team that goes one step further to make your stay a magical, unique, and memorable moment. But not only that, we feel very proud to have good hearts among us who care about others.
These festive Holidays will shine with joy and smiles in many homes in Los Cabos! During our traditional Juguetón day (Toy collect journey), we collected an astonishing amount of 708 toys that the Solmar Foundation will deliver to children in Los Cabos who live in rural communities and poverty conditions.
It is a great joy to share this photo album of the many gifts our collaborators brought with so much love.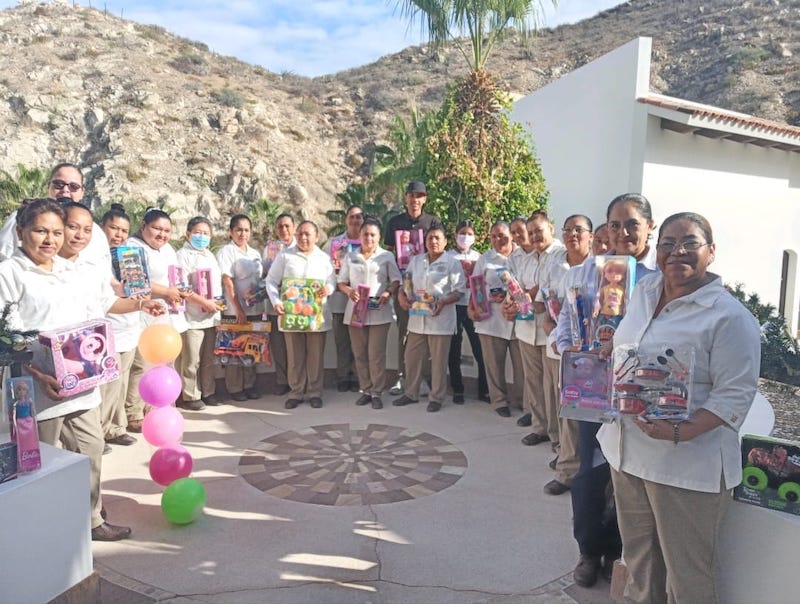 See the full gallery on Facebook!
Thanks to each member of the team, and thanks to you for your love and caring and for keeping up to date on how you can help Solmar Foundation to continue bringing a sparkle of hope to those who need it most.
With all our love,
Dinorah de Haro Inda
Merry Christmas and Happy New Year!