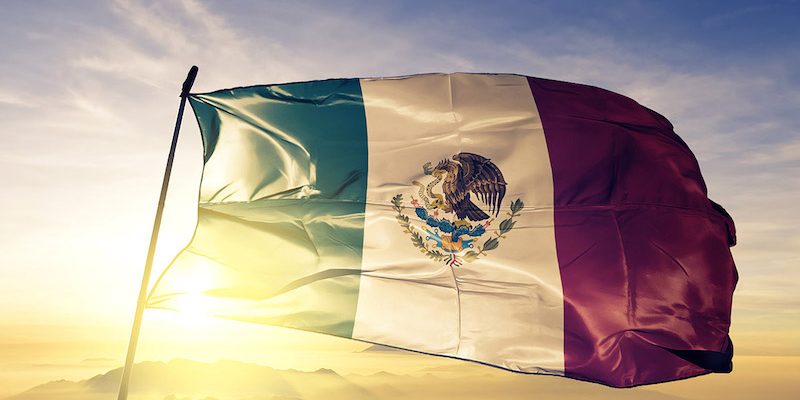 Mexico's Independence Day is celebrated on September 16th as a remembrance of the moment Mexicans started to free themselves from the Spanish government, known as the "Viceroyalty", which began in the 16th century with the conquering of old Mexico-Tenochtitlán held by Spanish troops under the command of Hernán Cortés, naming it "La Nueva España" (New Spain).
In the early morning of September 16th, 1810, the priest Miguel Hidalgo y Costilla made a call to the population of Dolores with his famous "Grito de Dolores" (Cry of Dolores), to begin the opposition against the viceregal authority that had already seized the country for over three centuries. The movement took 11 years, reaching a final agreement on September 27th, 1821.
---
Did you know: Mexican Independence celebrations start on September 15th. This was established during the Porfirio Díaz government period —which lasted 30 years— as this day he used to commemorate his birthday with so much hype.
---
And to celebrate such an important date in Mexico's History, Grand Solmar at Rancho San Lucas offers a display of fiesta and culinary arts.
Tequila tastings to know more about this Mexican iconic distilled spirit
Anica Restaurant –Maximum capacity of 10 Members and guests
3:00 p.m.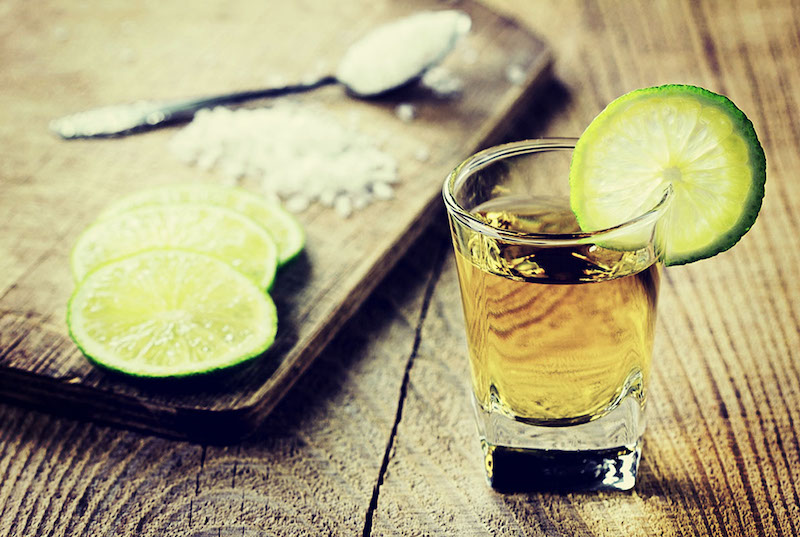 ---
Guacamole National Day with tasty blends from our recipe book!
All restaurants and bars
11:00 a.m. to 7:00 p.m.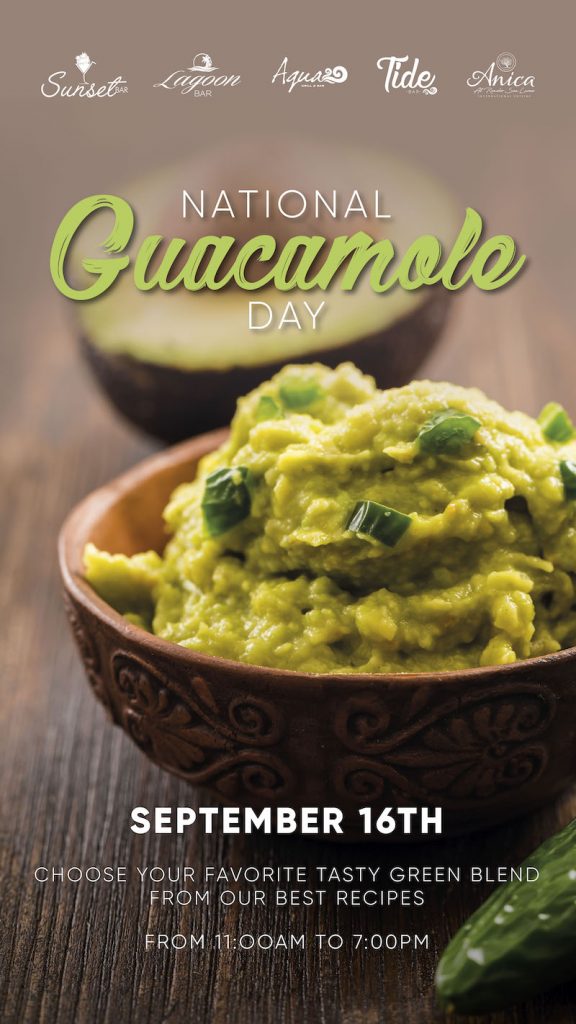 ---
A Mexican feast to celebrate with a special dinner and traditional live music!
El Mercado
6:00 p.m. – 10:00 p.m.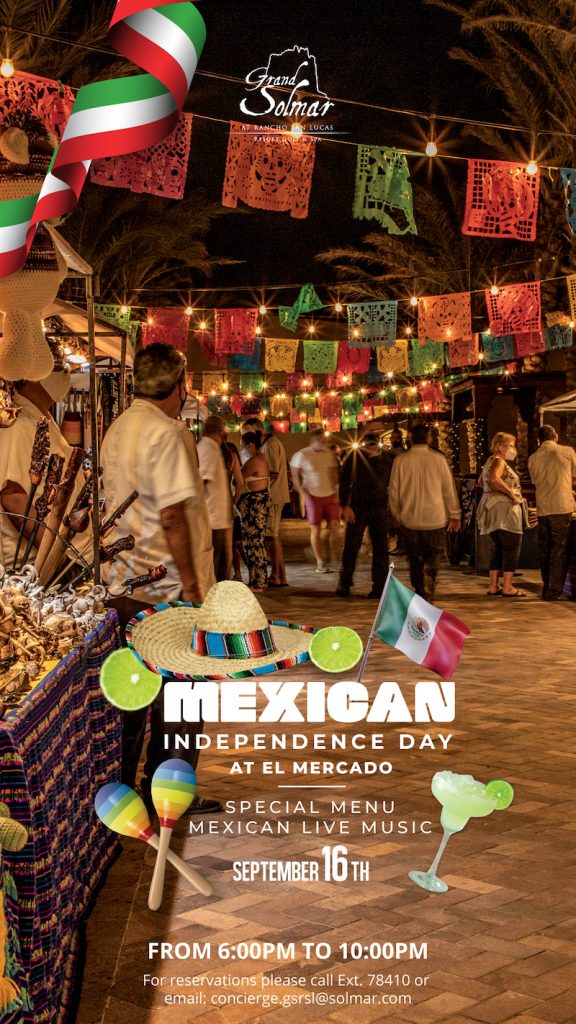 Check the menu!
APPETIZERS
Sweet corn tamale
Green salad with avocado
SOUP OF THE DAY
Tortilla soup
ENTRÉES
Catch of the Day
Roasted Tuna with Mexican Spices
Al Pastor Shrimp
Flank Steak Huarache
Lamb Mixiote
Roasted Korobuta – Pork Chop
Broiled Half Chicken Sinaloa Style
SIDE ORDER TO YOUR CHOICE
Ask for the options of the day
PASTRY CHEF SELECTION
---
Hope you enjoy this National celebration at Grand Solmar at Rancho San Lucas!