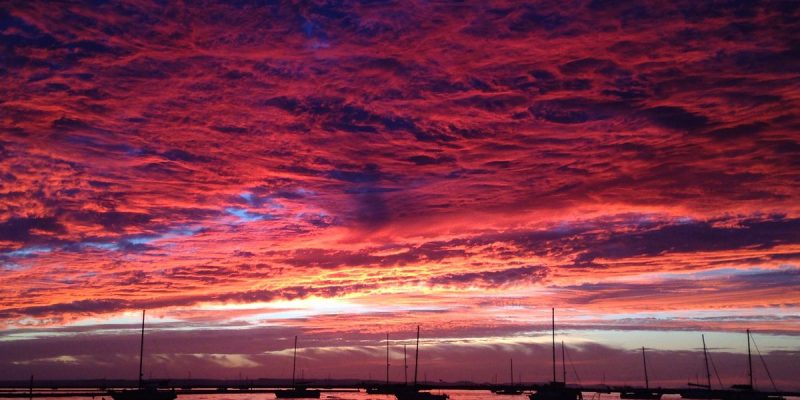 The capital city of Baja California Sur, La Paz is considered one of the most beautiful cities in Mexico, and indeed, just taking a glimpse at its charming streets and breathtaking sunsets of colorful palettes, you'll fall in love with this place. Important media have fall in love too with this magical coastal city, TIME magazine included La Paz among The World's 100 Greatest Places of 2021; The New York Times positioned it in #17 out of the destinations recommended; while Forbes has included La Paz in many articles applauding its natural beauty and fascinating experiences that abound onsite.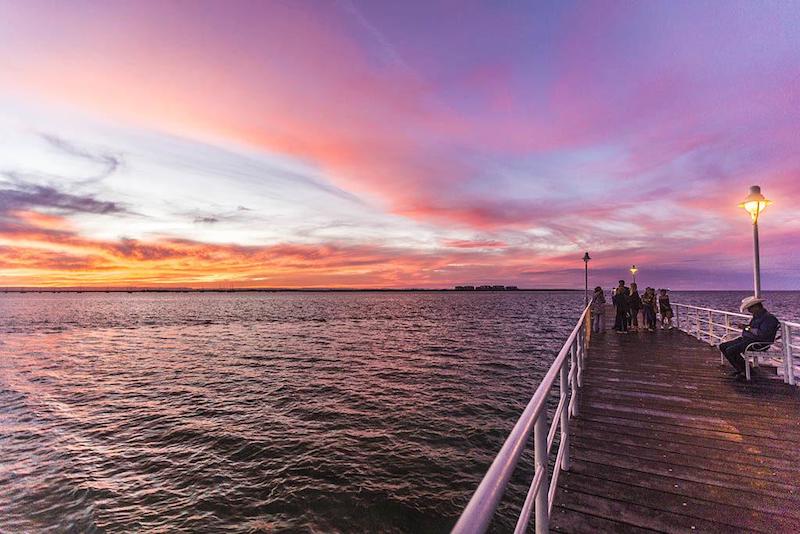 Meaning "peace" in Spanish, that is exactly what this coastal oasis evokes: a laid-back, yet cosmopolitan atmosphere that can be enjoyed throughout the place. Stroll through the streets where you can feel the locals' love for the ocean spilling onto the public spaces, with vibrant murals that are authentic works of art. Tour the city center and discover historical buildings such as the old City Palace, the Juarez Theatre, the Velasco Garden and Cathedral of Our Lady of La Paz.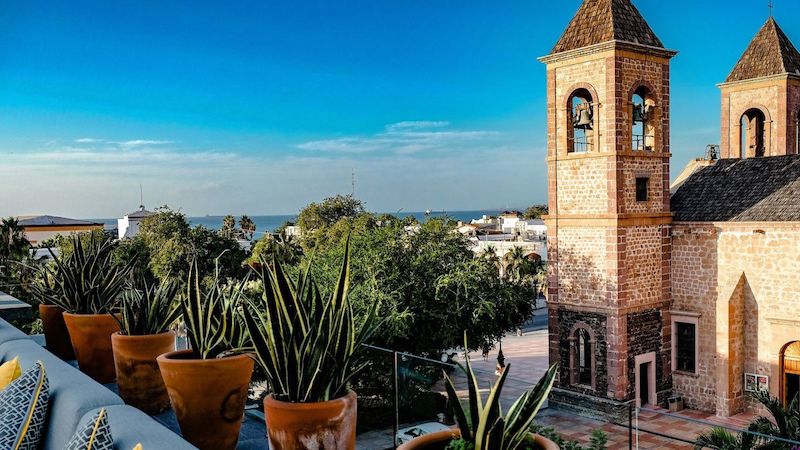 Visit the many shops, cafes and bars lining the three-mile Malecón, considered one of the most beautiful boardwalks in Mexico, where visitors and residents alike, enjoy walking and jogging and admiring the bronze sculptures and best sunsets in town.
And with so many things to do in La Paz, here is our Top 5 selection of activities you cannot miss, and, hopefully, inspire a visit whenever you have a space in your itinerary.
---
1. Spend some time with playful sea lions at Los Islotes
Los Islotes, along with their surrounding reefs and outcrops, are home to countless forms of marine life, such as giant rays and hammer heads. There is also a large colony of sea lions, and swimming with these adorable animals, has to be on your list of things to do. Curious and playful, as you may know by now, sea lions will dive around you as you snorkel the area, a truly magical experience to see for yourself.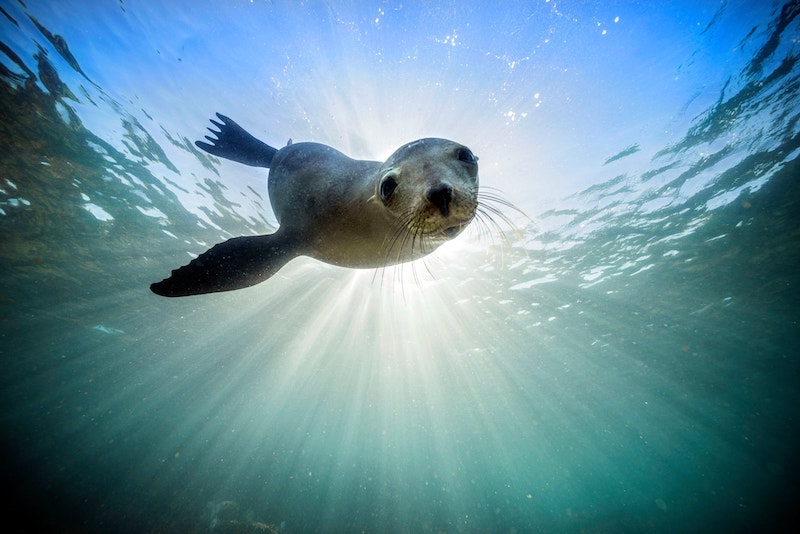 The best time of year to plan this activity is from September to April. (June – August is the breeding and mating season).
Don't miss the southern side of the island where you'll find a "nursery", with small juveniles swimming back and forth under the watchful eye of older females.
It's about an hour and a half boat ride from the La Paz marina to Los Islotes.
---
2. Swim with Whale Sharks
Probably the most popular thing to do in La Paz, this life changing experience has to be on your bucket list as well!
Imagine the feeling as you and these massive whale sharks swim together! A boat will take you to the whale sharks and you will be allowed to jump in the water in small groups (normally less than 5 people).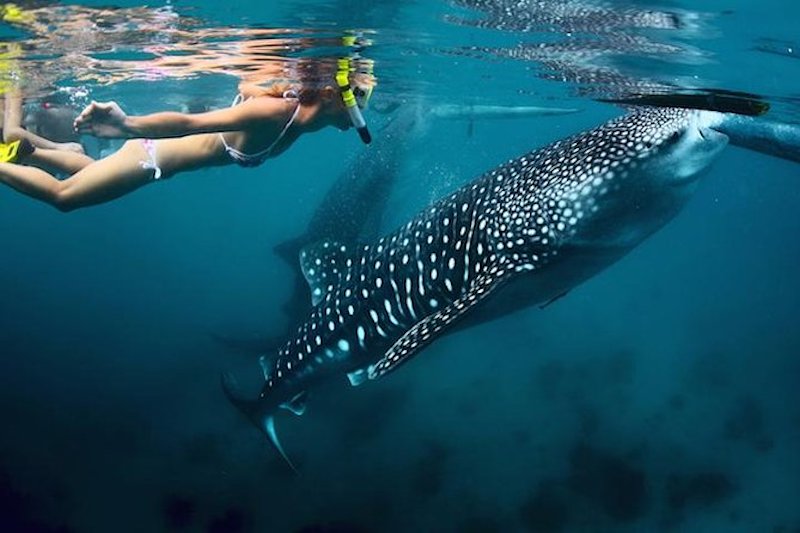 The best time of year to swim with these majestic fish —the largest in the animal kingdom— is from October to February.
---
3. A Day at Balandra Beach
La Paz's beaches hold the Blue Flag certification for high environmental standards, boasting white sand, crystal waters and protected bays fringed by mangrove forests. One of the most beautiful beaches in Mexico, Balandra is part of a 6,000-acre UNESCO site with some of the best-preserved wetlands on the planet. On the shore you can spot the mushroom-shaped "Hongo de Balandra" rock, which is a symbol of Baja's unique landscape.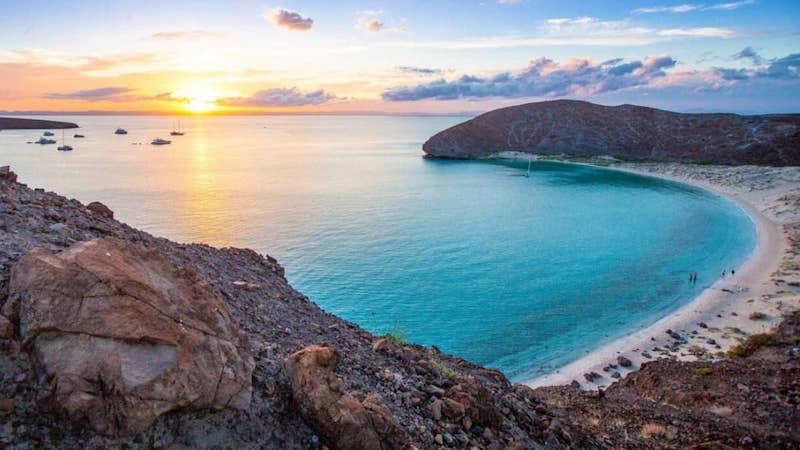 Balandra Beach is best enjoyed early in the day, so you can have plenty of time ahead to relax and enjoy the stunning colors of the water. Many tour operators add a stop at Balandra Beach when booking a tour to swim with the sea lions or whale sharks.
---
4. Explore Isla Espíritu Santo
Isla Espíritu Santo —together with Los Islotes— is part of the UNESCO World Heritage Site "National Park Archipelago Espíritu Santo". The beautiful beaches blending with volcanic rock formations create amazing landscapes worth of being captured with your camera. You can enjoy the day kayaking, stand-up paddle boarding, fishing, hiking, snorkeling, and diving. A full-day adventure at sea.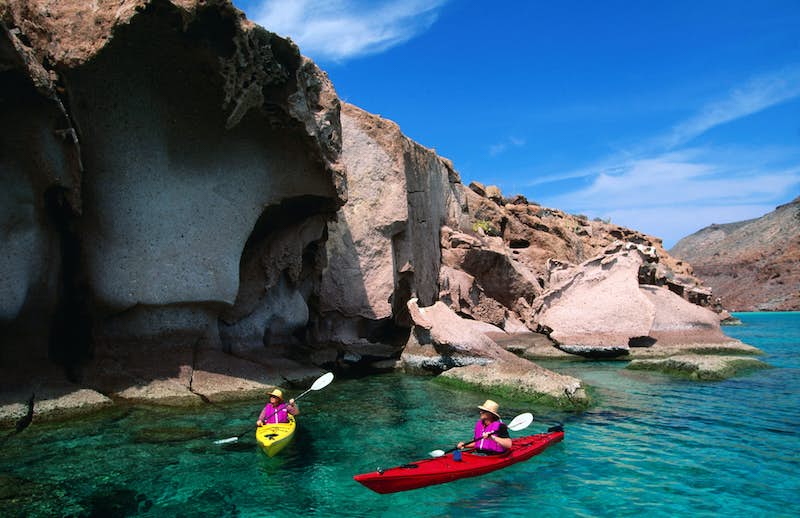 ---
5. Glamp on the Beach
For all the adventurers out there, glamping offers the best of two worlds: being in close touch with nature while you have all the comforts at hand. Fall asleep under the stars and wake up to the sound of the waves crashing on the shore. Spend your day on a kayak, discover marine life as you snorkel the crystal-clear waters, or take boat tours to see sea turtles, and whales —the season is getting closer from Mid-December to April, so it's the perfect time to plan ahead for an incredible experience—.
You can even participate in conservation programs led by local fishers and marine biologists; an amazing opportunity to leave a lasting and meaningful impact on the local environment.
---
Ready to visit this city? If you have already been here, please be sure to leave your suggestions on what to do and visit in La Paz. We'd love to read you!