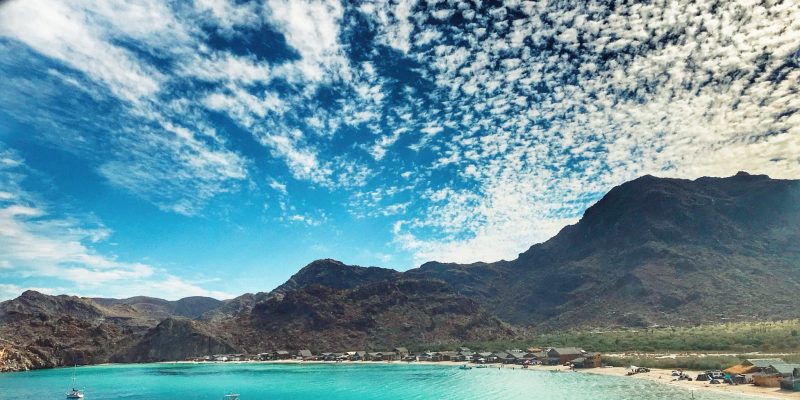 Located at the mouth of the Santa Rosalía River, the location of Mulegé results in a fascinating fusion of the Sea of Cortez and the waters of the Bahía de Concepción, forming an estuary of tropical, generous beauty springled with fig trees, guava trees, mangoes, orange trees, dates, olive groves and palms: A landscape just as generous as the people that inhabit this oasis.
Just a 2-hour drive from Loreto, this place offers the opportunity to discover 7,500-year-old pre-Hispanic cave paintings and relax on some of Baja California Sur's most stunning white-sand beaches. Let's discover this wonder amidst Baja's deserts!
Misión Santa Rosalía and its fascinating views
Founded in 1705 by Jesuit missionaries, the impressive stone church, La Misión Santa Rosalía, has to be marked on your map. Set high atop a hill above Río Mulegé, the oasis views from here are stunning.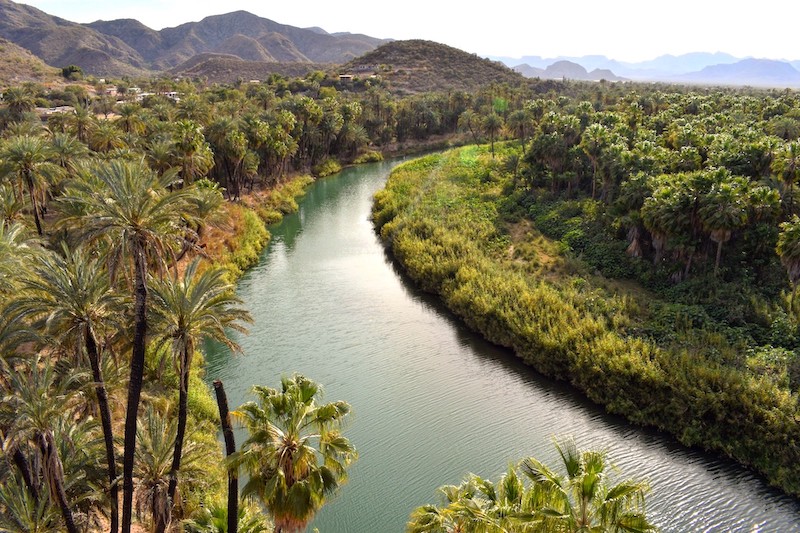 This mission was built in 1705 by the Jesuit missionary Juan Manuel de Basaldúa: a beautiful example of colonial architecture and culture on the peninsula. Protected by Mexico's National Institute of Anthropology and History (INAH), the buildings have been restored to appreciate what we can admire these days.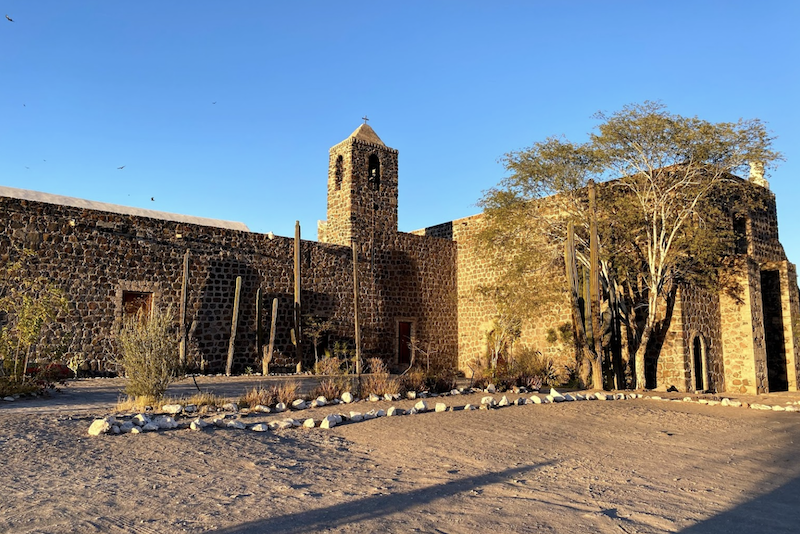 Get a perfect picture of the old lighthouse
Overlooking calm, shimmering waters and jagged mountains, Mulegé's lighthouse is one of the most iconic vistas in town. Following the river's edge, this beautifully peaceful 45-minute stroll from town will take you right to the faro, and even when it does not remain open for visitors, the opportunity to admire the surrounding is worth it.
Discover Cave paintings
Before Jesuits arrived in Baja California in the 1600s, the Cochimies had lived a semi-nomadic life across the peninsula's desert for thousands of years, but little is known about their way of life, traditions and culture. However, they did leave behind some of the largest and oldest concentrations of rock art in the Americas, dated 7,500 years old, some of which can be observed in many places such as San Borjitas Cave and Trinity Canyon or Cañón La Trinidad.
Rendered in shades of ocher and rust, the paintings feature shamans, whales and deers.
Control of the cave paintings falls under the guidance of Mexico's National Institute of Anthropology and History (INAH), so you will need an easy-to-get permit and be accompanied by a registered guide.
This place is also great for bird-watchers, with the chance to see pelicans, vermilion flycatchers, gila woodpeckers and a host of raptors and buteos.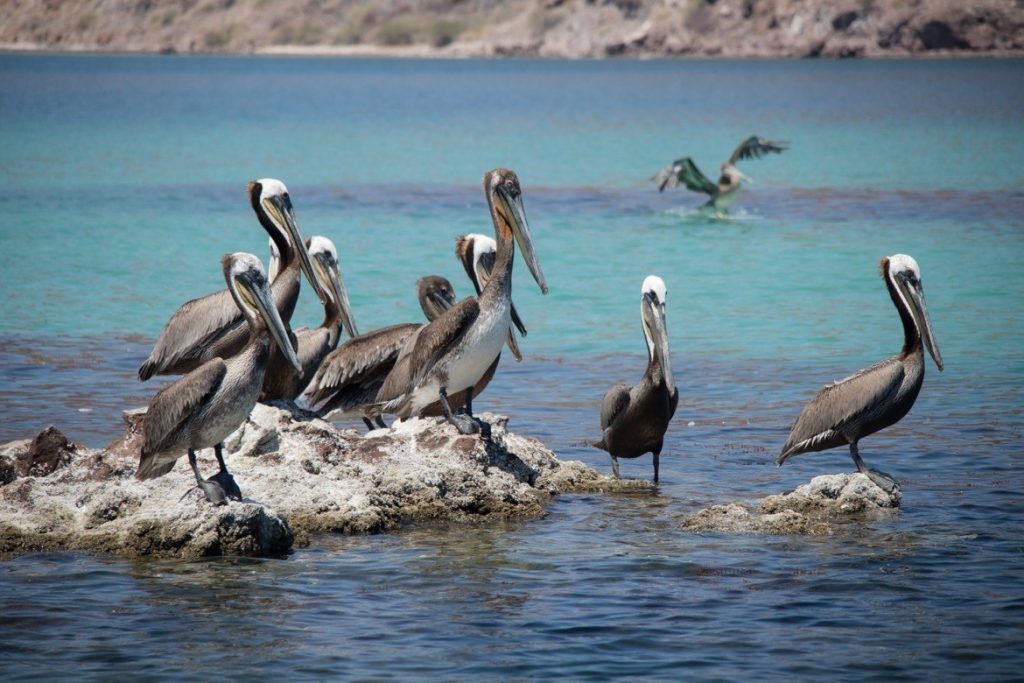 Museo Histórico de Mulegé
Set on a buiding which used to be the old prison, this museum draws attention due to the fact that prisoners were able to work in town and return to the prison upon the sound of the conch shell being blown at 6:00 p.m.
Today, the Museo Histórico treasures several historical artifacts, including facts from the Mexican-American War held between 1846-1848. Actually, the official name of this sleepy town is Heroic Mulegé, because of the success locals had standing their ground and defending their home.
Perfect Beaches
Bahía Concepción's 30-mile body of water showcases more than 50 miles of beaches, with the mountainous peninsula bordering its crystal-clear turquoise waters to the east. Besides having fantastic landscapes, the bay also has beautiful soft, white-sand beaches just like Santispác, Concepción, Los Cocos, El Burro, El Coyote, Buenaventura, El Requesón, and Armenta. Swimming, diving, windsurfing, kayaking, and other watersports are easily enjoyed, with equipment rentals locally available.
---
Do not miss other stupendous places to visit while venturing to Baja California Sur. Check out the complete series: