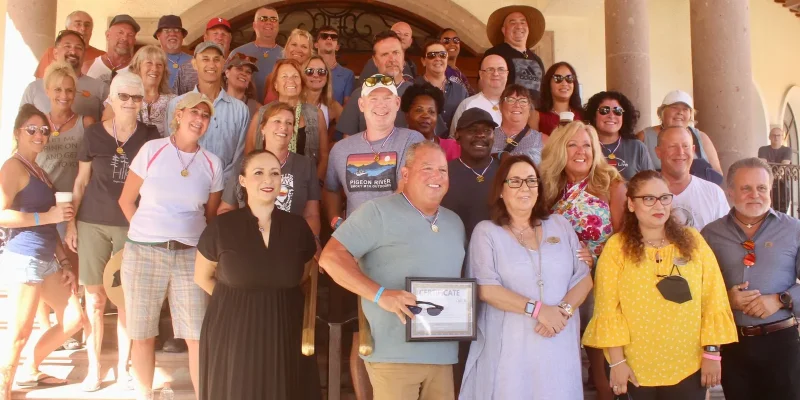 As it has become a tradition now, a group of members led by Mr. Bryan Shaul filled the hearts of children in Cabo San Lucas with joy by donating 45 suitcases packed with presents for boys and girls from the most vulnerable neighborhoods.
This year, Laura, Karla, Mary, Debbie, Brad, and Cathy joined Mr. Shaul in visiting the Gastelum, Caribe Bajo, Real Unidad, and Tierra y Libertad neighborhoods to deliver the suitcases. But before embarking on delivering the gifts, Mrs. Charo Bulnes – CEO of Solmar Hotels & Resorts, and Dinorah de Haro – Director at Solmar Foundation, held a ceremony at Playa Grande Resort to recognize their generosity, humanity, and altruism.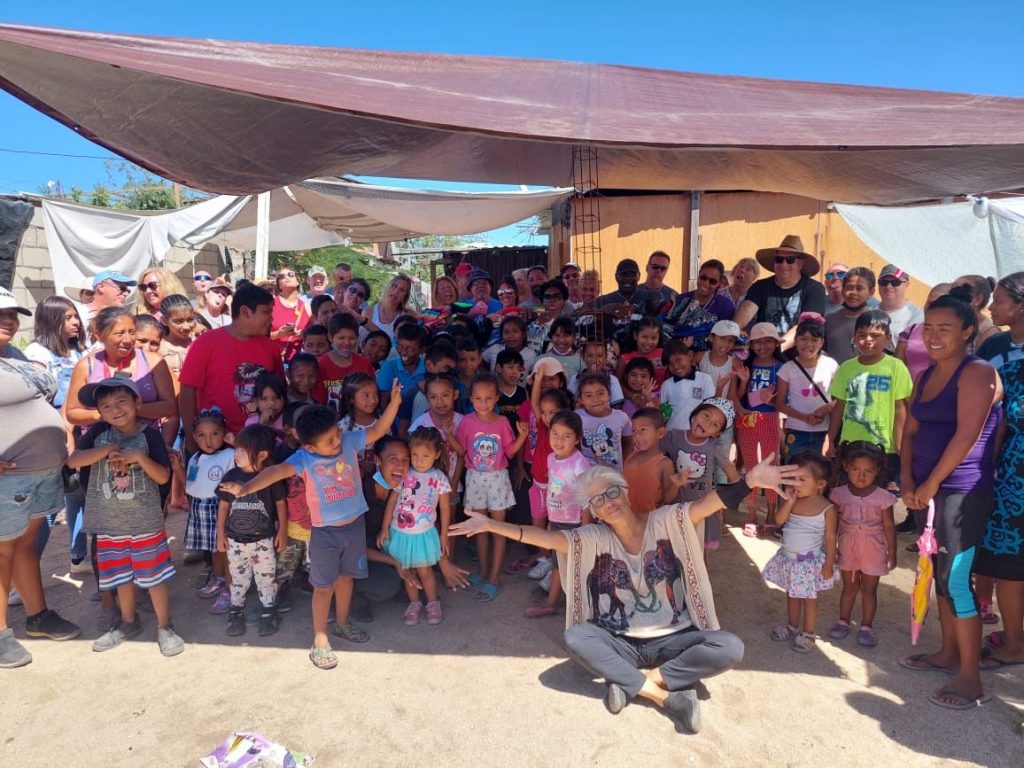 Mrs. Bulnes thanked the great love they have shown Los Cabos for over 10 years, with more than 110 suitcases brought only in the last 2 years, and highlighted their inspiring actions. She also shared the beginning of what has become one of the most supporting foundations to bring hope to the destination: Many years ago, when Mrs. Charo Bulnes was visiting Los Cabos, she asked some disoriented tourists how she could help them, then they told her they were looking for the National System for Integral Family Development (DIF) as they had brought some orthotic devices to donate. She found that gesture so genuinely kind that she persuaded her father to support these causes, apart from the help he was already giving to the community.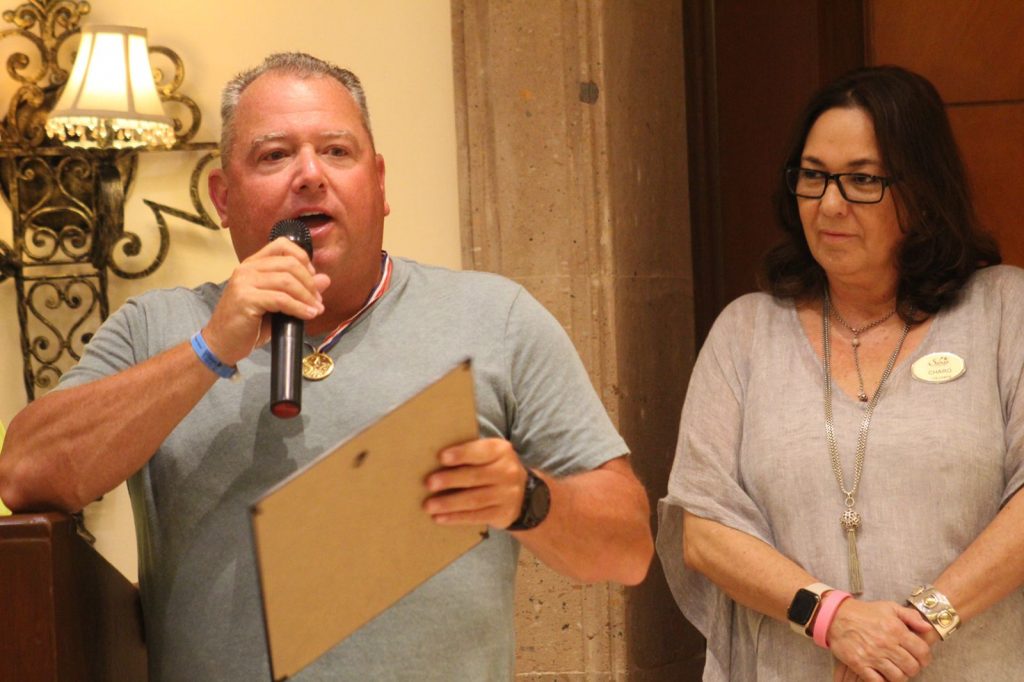 It was then that the Bulnes family decided to establish the Solmar Foundation.
Brief interview with Mr. Shaul:
What are the most treasured memories you have collected over these years contributing to bringing smiles to Cabo?
Just seeing the smiles on the kids' faces. I have letters from the kids I keep every year, and they are in a drawer.
How many friends are part of this extraordinary act of generosity? How many have come with you this year?
We had over 30 with us that helped bring the luggage and probably close to 100 that donated clothes, shoes, suitcases, and money to help cover baggage fees.
What advice would you give to other Members who would like to begin supporting Cabo through Solmar Foundation?
Just do it. I started by bringing 3 suitcases my first time about 12 years ago to employees at the resort.  Even 1 suitcase can make a difference!
Over 10 years being a Member and counting, Mr. Shaul: What is it that you enjoy the most at Solmar Hotel & Resorts?
The employees. They are the heart of the place, and seeing each of them every trip is awesome. I love that there is little turnover in most areas.
---
Thank you for your big heart, Mr. Shaul and friends, and to all of you who contribute with your generosity to build a better future for this beautiful destination we have the pleasure of calling home!