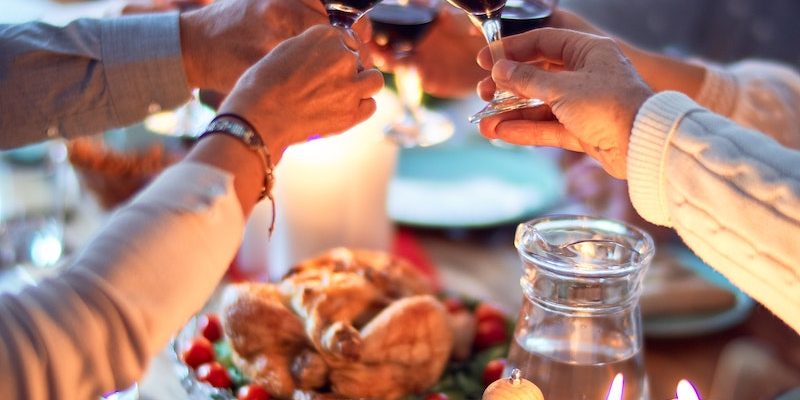 When thinking of Thanksgiving, one of the first words that come to mind is "bounty". A celebration for the bounty of the harvest and the bounty of blessings that are reflected on a shared table.
A time to renew the bonds we have with the people we cherish. A time to celebrate and be thankful for our many blessings. A time to pass old stories to our children and grandchildren, and create new memories sitting at the table, that will be told by the generations to come.
We thought that the best way to Thank You, is sharing special recipes to add flavor to your table. We hope you enjoy them as much as we do!
---
Stuffed Turkey
by Chef Yobet Mayo at Playa Grande Resort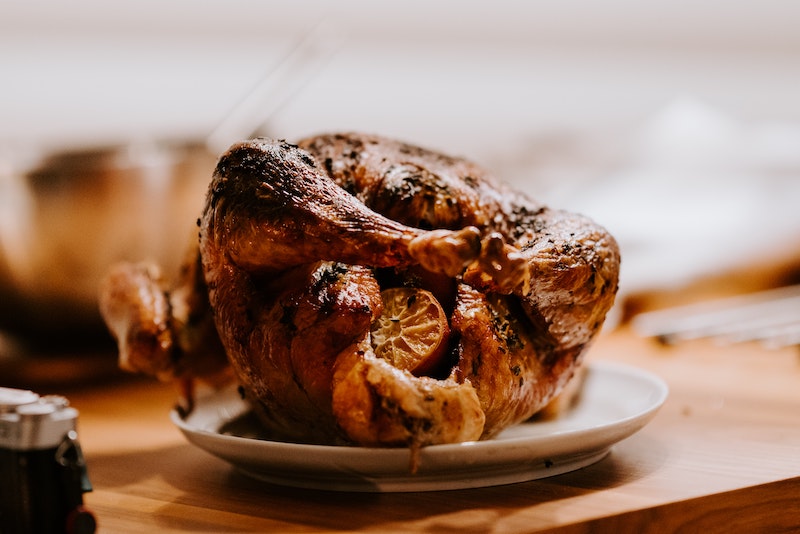 Ingredients:
8 kg turkey
300 gr salt
500 gr chicken broth
100 ml whipping cream
1 kg ground beef
200 g carrots
1 kg pork leg
200 gr white onion
50 gr garlic
100 gr butter
10 gr celery
100 gr russet potato
60 ml white wine
200 ml olive oil
200 gr apple
200 gr pear
200 gr peach
100 gr tomato paste
Preparation:
Marinate the turkey with olive oil, salt and pepper and inject it with white wine. Leave aside.
Dice the fruits and vegetables
Heat a frying pan and add the oil. Add the ground meat.
Once the meat is precooked, add the fruits and vegetables.
Season with salt and pepper.
Add the chicken broth and ground bread, cover and cook for 10 minutes.
Cook for 10 minutes more uncovered or until the liquid is fully evaporated but still moisty.
Stuff the turkey with the picadillo and bake at 175 ºC. for 4 hours
---
Brussels Sprouts Caesar Salad
by Chef Cesar Cervantes at Grand Solmar at Rancho San Lucas
For Caesar dressing
Ingredients:
85 g anchovy fillets
14 g dry mustard or 1 tbsp Dijon
6 g garlic paste
10 gr lemon juice
10 gr egg yolk
57 g grated parmesan
430 gr olive oil
1 gr kosher salt
1 gr black pepper, grounded
1 gr tabasco sauce
Preparation:
Blend anchovies, mustard, and garlic to form a paste.
Add some of the lemon juice, yolks, cheese, salt, and pepper.
Emulsify the olive oil.
Season with the rest of the lemon juice, tabasco, salt and pepper.
For pickled golden raisins
Ingredients:
20 g white balsamic vinegar
20 gr water
5 gr white sugar
1 gr kosher salt
4 gr golden raisin (or mustard seeds)
Preparation:
Mix the ingredients except the raisins or mustard seeds, making sure it is dissolved.
Bring the pickle liquid up to a boil and pour over the raisins.
Keep covered and let it come to room temperature before serving.
For white balsamic vinaigrette
Ingredients:
380 g blend oil
190 g white balsamic vinegar
14 g kosher salt
10 gr agave syrup
1 gr black pepper, grounded
Preparation:
Blend all the ingredients together until smooth.
For Plating:
Ingredients:
80 gr and 45 gr brussels sprouts (to cook separately)
25 gr Caesar dressing
15 gr white balsamic vinaigrette
6 gr pickled golden raisins (or mustard seed)
30 gr little gem lettuce
5 pcs. shaved radish
50 gr puffed quinoa
1 gr kosher salt
1 g black pepper, grounded
10 gr parmesan cheese, half grated, half shaved
Preparation:
Blanch and fry the 80 gr of brussels sprouts. For blanching, place the sprouts in a wire basket and lower it into boiling water for a few minutes, then plunge them into ice water and drain.
Thinly slice the rest of the brussels sprouts and serve in a mixing bowl. Dress with the white balsamic vinaigrette and season.
Add the fried brussels sprouts and toss with the pickled raisins or mustard seeds.
Pour a little Caesar dressing on top and take the little gem lettuce and wipe up the dressing to coat the little gem.
Take the little gem lettuce out and set aside. Toss the salad with the Caesar dressing.
Plate alternating random stacks of salad and the little gem lettuce. Serve thin slices of parmesan cheese on top and garnish with radish and quinoa.
---
May your table be filled with the love of family, the blessings of abundance, and the beauty of gratefulness today and every day!