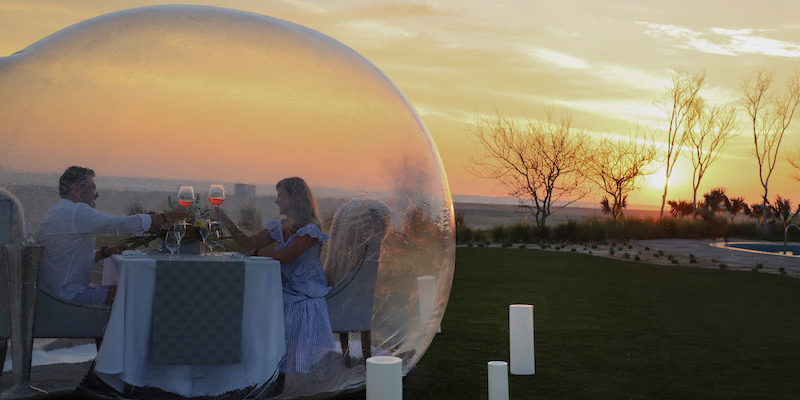 Just when we thought we had seen it all at Grand Solmar at Rancho San Lucas, they do it again and impress members with innovative experiences to enjoy at the property.
The latest addition to the resort's collection of experiences offered in-house, Dinner in a Bubble —the only one of its kind in the entire Baja—, wows locals and visitors with a brilliant idea to maintain social distancing measures, without taking even a bit of charm out of the moment.
Designed to offer an intimate space for couples to spend a memorable dinner during windy evenings, this experience soon gained popularity among guests and was included in the permanent collection of special moments curated by the resort.
What to expect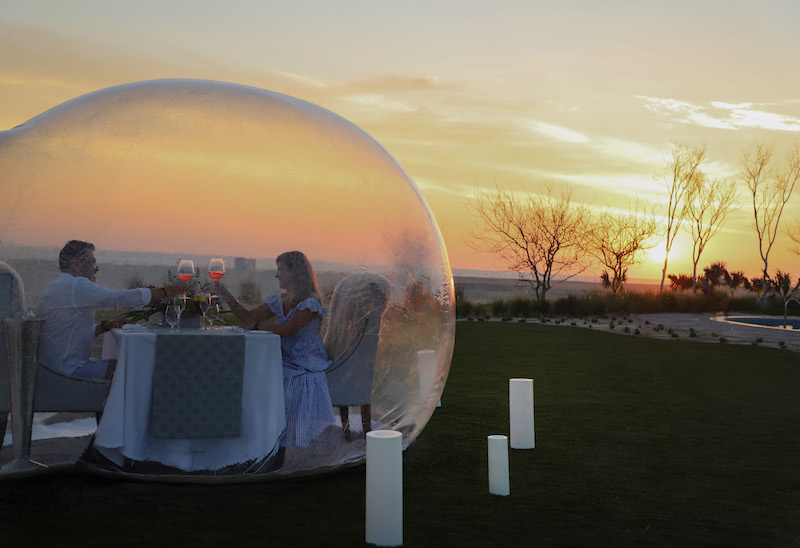 Be prepared for an enticing experience as you are guided through the path lined with torches that leads to the dimly-lit bubble tent. Inside this dream-like setting, an unforgettable 4-course dinner masterfully paired with a fine selection of wines will be waiting to feast your senses: an event not to be missed as you relish the romantic ambiance and tantalizing flavors under the starry skies of Cabo.
Rodrigo Gutiérrez, General Director at Grand Solmar at Rancho San Lucas, shares some tips to enhance your experience:
---
"Chefs will be glad to put their talent at your disposal, so feel free to ask for a personalized menu.
After or even during your lovely evening, you can make use of the open air lounge area set just for the two of you, right next to the bubble tent, or you can also choose the deck located in front of Anica Restaurant.
If you are planning a special occasion, your Concierge will be happy to assist you in orchestrating a surprise for your companion. We have been proud accomplices of wedding proposals and unexpected celebrations!
Members at Solmar Hotels & Resorts enjoy special discounts on our collection of experiences at the resort."
---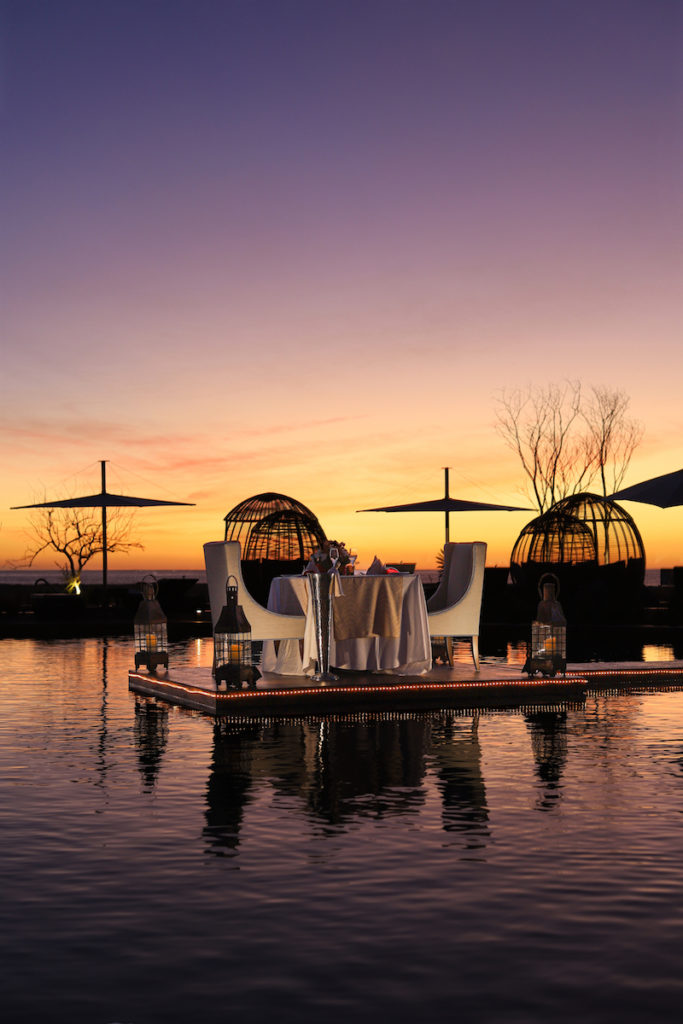 Location
Either at The Lawn, that enchanting venue next to Anica restaurant, or at the sandy beach, revel in stunning vistas of the sun melting over the Mexican Pacific leaving pastel colors behind.
Are you ready to celebrate love like never before?
Please contact Concierge at +52 624-143 0900 or write to concierge.gsrsl@solmar.com.