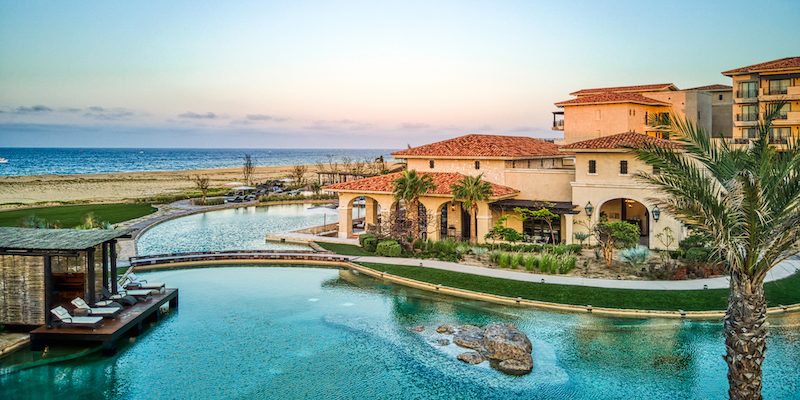 If we had to choose those professions that are an example of passion and love for what they do, we would pick chefs among them without hesitating. They all seem to have an overflow of creativity and an unmistakable drive to explore and innovate —so common in chefs, that you could say they are all cut from the same cloth.
This is the case of chef César Cervantes, who was recently appointed Executive Chef at Grand Solmar at Rancho San Lucas.
Born in Torreón, Coahuila and with over 20 years of experience, chef Cervantes had his first approach to gastronomy from an early age, when he used to help his mother in the kitchen and was the last one to sit at the table serving the invitees. He soon discovered that spending good times with good food would be the core of his career. Later, César had the opportunity to learn from renowned chefs in Perú, Tokyo, the United States, Uruguay, and Argentina.
For us, Latin-Americans, moments spent at the table are an authentic opportunity to share.

—Chef César Cervantes
In every dish at Anica, the resort's signature restaurant, chef Cervantes seeks to reproduce Mexican authentic flavors with a blend of Latin-American flavors with Eastern touches from China and Japan so present in the north of Mexico. As he explains "Latin-American countries share culinary traditions, and these similarities are my source of inspiration: barbecues from the north of Mexico are very similar to Argentinian asados, and Mexican seafood dishes match those prepared in countries such as Peru."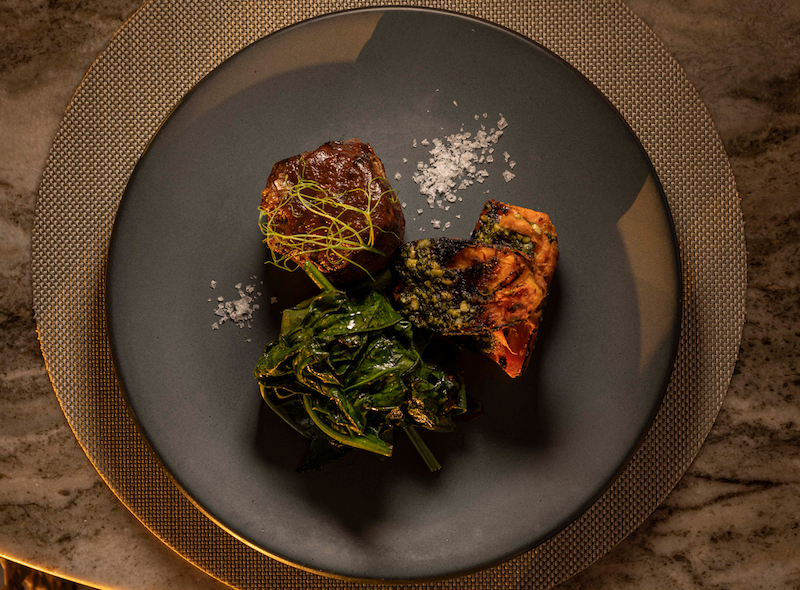 With such a vast ancient legacy and a wide variety of climates and ecoregions, César thoughtfully applies Mexican culinary arts and techniques, using the bounty of ingredients found in this rich country. So, you can expect an array of new flavors and textures that create an original gastronomic experience; the chance to get immersed in the culinary traditions of Mexico with a menu designed to be served at the center of the table to share and enjoy.
The vast menu offers a true delight for the palate, and chef César shares a recipe to bring a bit of Anica home. Hope you enjoy it!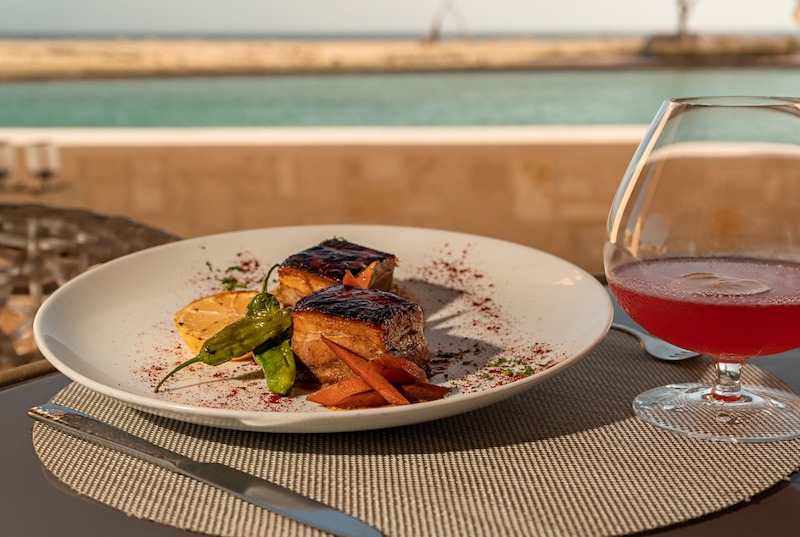 Pork Belly Kabayaki | 2 servings
Ingredients
10.4 oz Pork belly cut into 6 pieces
3 oz chipotle and honey glaze
⅔ cup red pipián
7 oz pickled vegetables
Pea micro greens for garnish
Preparation
In a frying pan, seal the pork belly over medium heat. Once they are golden brown, remove the excess fat from the frying pan.
Place the meat again into the pan and add the glaze. Cook for a few minutes until the glaze is fully integrated into the meat
In a separate saucepan, heat the red pipián and place it on the plate forming a line.
On top of the pipián, place the glazed pork belly.
Garnish with pickled vegetables and pea microgreens.
. . . . . . . . . . . . . . . . . . . . . . . . . . . .
For the chipotle & honey glaze
(Note: These quantities will allow you to store a good amount for later use.)
7 oz soy sauce
3⅕ oz chipotles
14 oz honey
2¾ oz lime juice
2 ¼ oz rice vinegar
Blend all the ingredients and bring to a boil. Reduce heat and cook until the mixture gets a nappe texture.
. . . . . . . . . . . . . . . . . . . . . . . . . . . .
For the red pipián
(Note: These quantities will allow you to store a good amount for later use.)
3 ⅕ oz olive oil
5 ¼ oz guajillo chile
¾ oz de Arbol chile
30 oz peanuts, peeled and roasted
5 ⅓ oz garlic, peeled
14 oz vegetable stock
21 oz apple cider vinegar
12 oz tomatoes
2 ¾ oz salt
5 ⅓ oz vegetable oil
Fry the clean chilies in a saucepan with olive oil, and garlic until golden brown.
Add the peanuts and continue to cook for a few minutes.
Add the tomatoes and cook until dissolved and well integrated—season with salt.
Add the vinegar and the vegetable stock and cook until the chiles are completely hydrated and the liquid reduces by half.
Cool very well and blend with the vegetable oil until obtaining a homogeneous and smooth texture, and strain
Store in refrigeration.
. . . . . . . . . . . . . . . .