The most shimmering, glimmering season of the year is here, and we have been crafting some special events, activities and new spaces to give you and your dear ones a warm welcome to celebrate Winter Holidays at your home away from home.
We hope you enjoy them!
---
Grand Solmar at Rancho San Lucas
Season's Festive spirit
Treat kids to Gingerbread Competitions held at the Kids' Club, and share special moments during the complimentary Holiday Movies projected at The Garden while you enjoy the stunning outdoors.
Indulge in a superb Christmas Eve dinner at Anica —included in your Meal Plan, and complimentary for kids under 6 years old— with special dishes paired with extraordinary wines at an extra cost.
Surprise kids with the Arrival of Santa at The Lagoon and live Los Colores de Mexico (Mexico's Colors) fiesta to the tunes of live Mariachi and fireworks to give a big welcome to 2022. Just to name a few of the great experiences you will find at this resort.
New activities!
Show off your dancing steps and learn some new ones during the Dance Classes, and add some flavor to your fitness routine as you learn to prepare Mexican salsas with the Salsa & Salsa sessions —with an extra cost—. Adventurers will have a blast during the Tarzan Rope Competitions, and the Soccer and Ladder Ball games.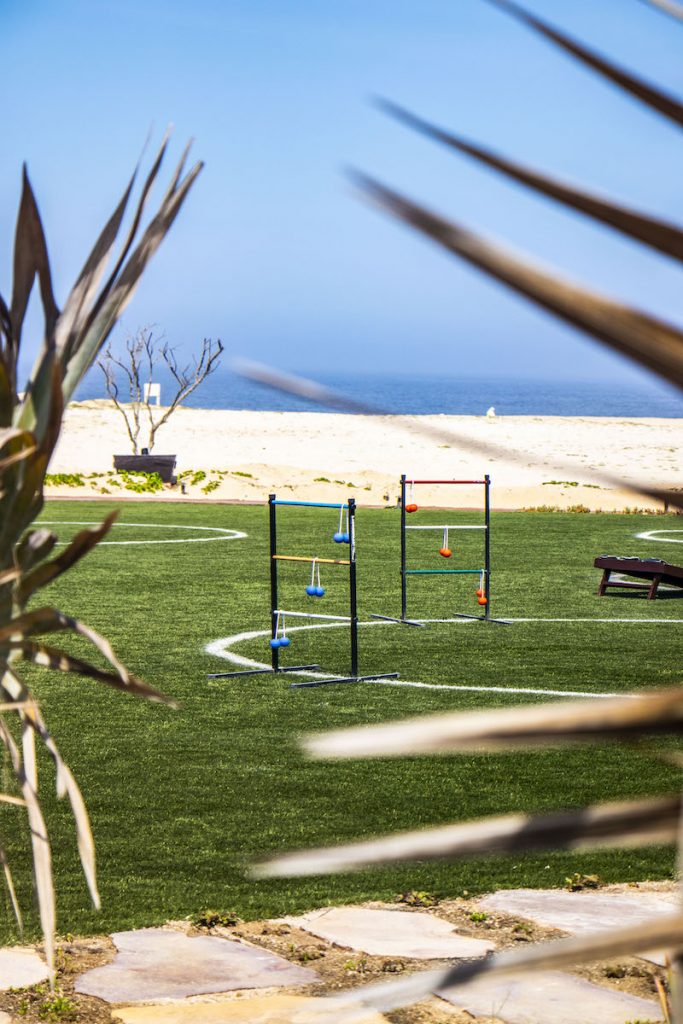 Improvements
Bacari dresses up with a brand new pergola to welcome you for breakfast and dinner on selected dates.
Anica boasts a new menu inspired in the bounty of the Sea of Cortez with a Peruvian-Mexican infused selection of dishes sure to delight your gourmand side.
Your evenings will be memorable with new menus to enjoy during the Theme Nights, framed by the beautiful oceanfront desert landscapes.
---
Grand Solmar Land's End
Season's Festive spirit
La Roca restaurant will give you a delightful welcome with special culinary experiences, like the Christmas Eve Five-Course Tasting Menu —included in your Meal Plan—, with a masterful pairing at an extra cost, and live music; Enjoy an authentic Mexican Posada and a Santa's Brunch at Sports Bar and invite the little ones to live the magic of Santa's Arrival on December 25th.
Welcome the New Year with La Roca's spectacular dinner with 35% off in your Meal Plan —beers and creative mixology included—, and live the joy of the fireworks lighting up the night. Among many other moments you will cherish in Cabo.
Improvements
Admire the Cabo scenery from our fully refurbished terrace at the Sports Bar. Endless hours will lie ahead!
---
Playa Grande
Season's Festive spirit
While in Cabo, do as Cabeños do, and enjoy an out-of-the-ordinary Christmas Eve dinner with the magnificent Lobster & Seafood Night at Brigantine Restaurant, an evening to remember with live music and special discounts on your Meal Plan. Treat yourself to the Christmas Eve buffet at Calima with international open bar with an array of dishes to choose from and a special selection of desserts, including the traditional Yule Log —included in your Meal Plan—.
Take kids to say hello to Santa and enjoy the show and entertainment that is taking place at the Main Pool on December 25th. Close the year with a ribbon on the Welcome to Heaven New Year's Eve Celebration designed by Brigantine with a fine selection of 30 dishes included in the international buffet, with attractive discounts with your Meal Plan. After the big celebration, Calima will be waiting for you with an inviting New Year's Brunch and open bar of mimosas, Bloody Marys and Mexican beers —included in your Meal Plan—.
---
Solmar Resort
Season's Festive spirit
What about celebrating Christmas Eve, pool-party style? El Tejaban has crafted some surprises for your palate during the Christmas Eve Buffet accompanied by open bar of national wines and liquors, live performances and DJ, and a no-so-traditional Christmas Dinner. To celebrate New Year's Eve Dinner, dance to the sound of live music and feast your senses with the scrumptious menu designed by our chef —all included in your Meal Plan—. Join the Mexican traditions during the complementary Three Wise Men Celebration and be invited to our Rosca de Reyes or Three King's Cake and hot chocolate. But remember that if you get the figurine hidden in your slice of cake, you will have to invite the tamales on February 2nd!
Oh! And be prepared for the so-longed Happy Hours with special festive cocktails offered at La Palapa Grill and El Tejaban.
---
Theme Nights At Our Properties
There is so much fun happening at Solmar Hotels & Resorts all year long, and this season is not the exception. Please take a look at the current calendar here, and fill your vacation with Tequila and Wine Tastings, Theme Nights, Fiestas, Mercados and many more!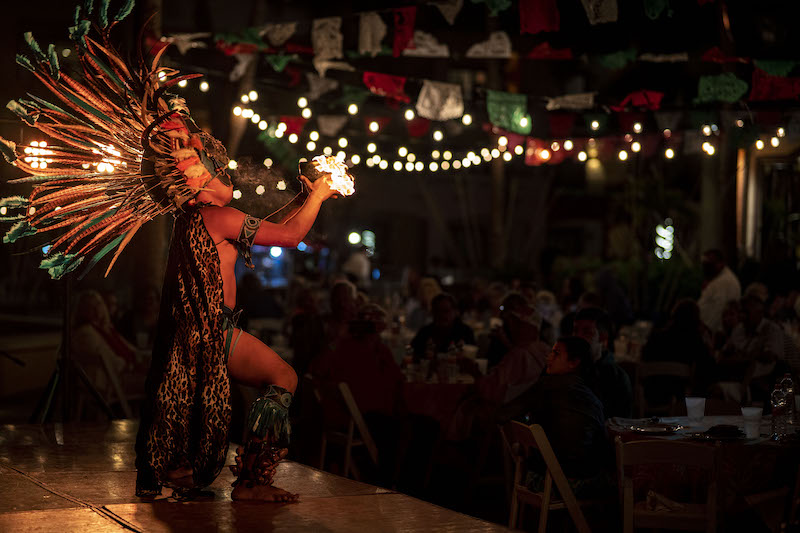 ---
We feel very honored to host you during this special season, and we'll be overjoyed to make your Winter Holiday, one to be remembered a lifetime.